No Magic Trick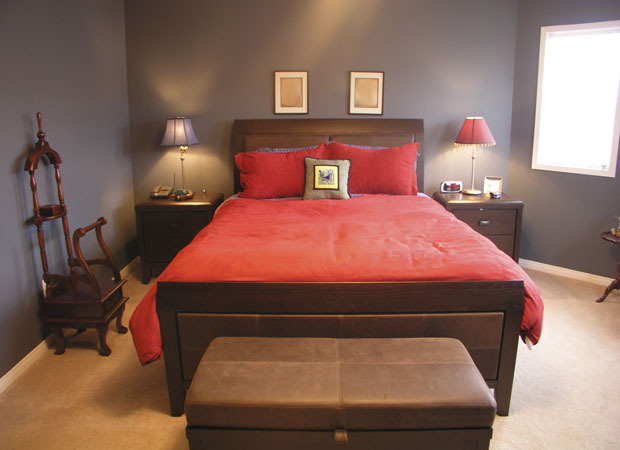 Interior residential painting ideas provide a variety of techniques. At times, what seems basic to our knowledge becomes more interesting as we grasp on these ideas. One of these methods is the way small spaces can visually be enlarged with paint colors. Patterns and styles are presented in a different manner we never thought. These entail factors that make way for incredible results.
Note that there are no magic tricks involved on the part of the painting contractor. Most of these factors go hand-in-hand with the painting services a contractor offers. The expertise of interior painters, on the other hand, is not only confined to painting methods.
Here are a number of interior residential painting tips that broaden small spaces the way it appears:
Choose cool and warm colors that will define the space
Identify the accents and trims in the area
Select colors for these accents and trims that complement the surface walls
These walls involve the area and that of its adjoining rooms
This small-spaced area must be the focal point between its adjoining areas
In light of the aforementioned, homeowners desire an abode as delighting, relaxing, stimulating and uplifting to the spirit as it can possibly be. They do not just dream of owning a house. One better way of achieving this is a partnership with Southern Perfection Painting Inc. Of course, this is possible if the property is located in the vicinity of Atlanta GA. SPPI can further discuss with you additional home painting services.
What is more? Everything homeowners need to know will be tackled at SPPI. You may inquire about the selection and combination of paint colors to the proper maintenance of the finishes.
As a painting contractor, Southern Perfection Painting Inc. has a pool of qualified exterior and interior painters. These painters can definitely do any painting job – according to your preferences and expectations. The quality of their workmanship is guaranteed to satisfy all their clients. Their customer service is equal whether as business owners or as homeowners. This is the assurance of SPPI in all their commercial contracts as well as their exterior and interior residential painting.