Painter Berkeley Lake, GA
Southern Perfection Painting Inc. Offers premium quality painting services for homes and offices in the whole Berkeley Lake area.
Berkeley Lake FREE Painting Estimate
Painting Services in Berkeley Lake
Request Your Quick Estimate Now
View Our Finished Home and Office Painting Projects
About Berkeley Lake, GA
The majority of lands in the city limits (the 700-acre Berkeley Lake Properties) was developed by Frank Coggins in the late 1940s. The dam, constructed in 1948, is one of the largest earthen dams in the state. The city's namesake, Lake Berkeley (88 acres), was named after Mr. Coggins' Berkeley Blue Granite Quarries in Elberton, Georgia. In 1950, the Berkeley Lake Estates "subdivision," which included five reserved Free Pass and Repass tracts (FPR) and the residential and fishing lots around the lake, was laid out. In 1952, Calvin and Kate Parsons, along with John and Dorothy Bagwell, purchased the Berkeley Realty and Investment Company and its 700-acre property.
For many years, Lake Berkeley was primarily a summer retreat, with an assortment of fishing cottages mingling with a slowly growing number of permanent homes. The health of the lake was guarded by a small, but tenacious, core of residents, each lending their expertise and time.
Since 1994, five new subdivisions have been added to nearly complete the development of all the land within the city limits. Only two tracts of over 10 acres remain. In November of 1996, residents supported a referendum for the issuance of a bond to be used to purchase one of those tracts, approximately 63 acres of undeveloped forest land. This property, which provides both buffer and greenspace, was acquired by the city in December 1996.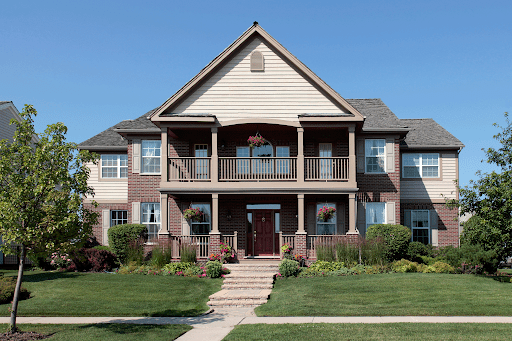 Are you looking for the best home and office painters in Berkeley Lake, GA?
Souther Perfection Painting Inc. offers the best residential and commercial painting services at the greatest and most affordable rates.
Who we are
Souther Perfection Painting Inc. is a painting contractor serving the metro Atlanta area for 31 years. We provide Residential and Commercial painting services for all types of structures, including residential homes and commercial buildings.
We make every effort to provide OUTSTANDING customer service, from calling and being available to schedule an estimate to actually completing the painting project. Collaboration is required in our business from the Scanning Specialist to the Project Coordinator to the Painter, we consider our team like a seasoned orchestra and we are its veteran conductor.
Residential and Commercial Painting Services in Berkeley Lake, GA
We successfully service both the commercial and residential sectors. We uphold the highest standards, regardless of the market being serviced, at the most reasonable rates.
High Quality Service
While focusing on our customers' needs, we are also committed to our staff. We ensure that our crew maintains a premium level of training and expertise. Our highly trained workmen have many years of experience in all phases of painting, caulking, pressure cleaning and more.