IT IS WINTER TIME!!!
Everyone is making a mad dash to the store for milk and bread. Our house painters suggest that while you are out it might be a good idea to take a trip to the home repair store. Getting your home ready for winter can be a hassle but if you follow these steps, it might not be as bad as it seems.
Checking for Leaks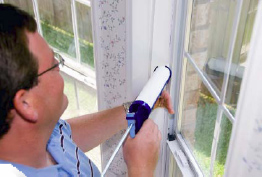 No, we are not talking about water leaks we are talking about air leaks. Areas where cold air can get in your home and make your thermostat pop on every few minutes.
Check the outside of your home for cracks and areas around the pipes. Have any cracks repaired and insulate any exposed water pipes.
Try adding or replacing weather-stripping around windows and doors. Caulk around windows, door glass, and all exterior trim.
Some people prefer putting plastic up to the windows to protect their homes. I say do not knock it till you try it but hey, it is up to you.
Replace cracked windows, as this will definitely make your heating bill go up.
Check gutters and clean them if necessary. Clogged gutters can result in warped or rotting fascias, soffits, and eaves. (We don't get very much snow but we get a lot of rain, it's better to be safe than sorry)
Drain and shut off outdoor water faucets.
Fireplace, I forgot I Had One of Those!!
Yes, it is time to check the fireplace to make sure that you do not cause a fire when you are ready to use it. We want the amount of wintertime fires to go down. Here are a few things to remember:
Make sure your chimney cap is still in place to prevent animals trying to get warm from entering
Be sure to keep firewood handy on those extra chilly nights.
If you are skilled enough check for creosote (dust and lime that line the sides of your chimney), please do so, or have a technician come and inspect your fireplace.
Check the mortar to make sure everything is in proper working condition. If you prefer to have a professional come and service and clean your fireplace, please do so BEFORE you use it for the first time this winter. Make sure he also checks for creosote on the inside of the fireplace.
Heat Not Air Condition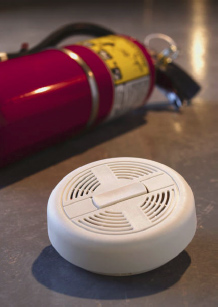 Just a few months ago, we were so concerned with making sure our homes stay cool with the Georgia heat. Now is the time to make sure our homes stay warm despite the cold and rainy Georgia winter.
Have your heating system checked by a licensed heating or air-conditioning professional. Most furnace manufacturers recommend at least annual inspections.
Make sure that your furnace filters are cleaned or replaced
If you have, older windows not made from modern insulated glass install storm windows and doors if you have them. If you do not have them and they are in the budget for this winter, consider purchasing some. This will also help keep some of the winter blues out.
Simple Here and There's
Trim trees away from the house, or safely (as safe as you can) do it yourself. We do not want any branches or trees succumbing to the weight of ice and landing on any of our roofs, now do we!
Check the foundation for areas where water may puddle.
Replace the batteries in carbon monoxide and smoke detectors, and check to make sure these are all in working order.
Check fire extinguishers, charge, and replace as necessary.
Make sure you stock up on rock salt, sand, snow shovels and any other items you will need during the winter. You never know with Georgia weather.
This was just a few suggestions from SPPI house painters, your year round painting experts. We are here to help our neighbors in rain, sleet, or snow.
Check out more of our painting tips here.
For free painting estimates for your next painting project, please click one of the buttons below.  We cater to Alpharetta, Grayson and Snellville, Georgia and to areas in and around Atlanta.