Do you want to bring back the shine to your property? Consider pressure washing your property to increase your curb appeal. Pressure washing is a professional painting service that is done to maintain a property's integrity. Hiring a professional for pressure washing in Atlanta is an easy choice to make, use Southern Perfection Painting Inc.
Pressure washing in Atlanta Is commonly used to clean:
Fencing
Decks
Swimming Pools
Patios
Walkways
Driveways
Brickwork
Sidewalks
Even roofs.
Pressure washing could seem like an extrava-gance, but it should be a part of every resi-dential and commercial property owner's maintenance routine, because it is:
Cost-effective
Creates a visible difference in your proper-ty's look.
Remove unwanted substances that detract from the worthiness of the property.
Protect your property from smoke. pollu-tion. dirt, mold, and water stains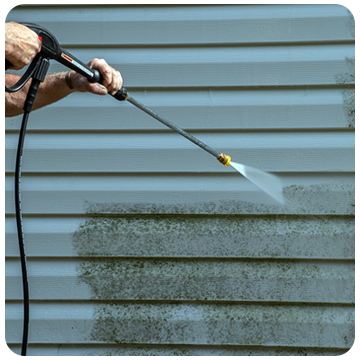 Whether you have a commercial or residential property. We will walk you through our process and give you an estimation of how long your project will take and the budget you will need with no hidden costa or fees. Use SPPI for your pressure washing services in Atlanta today!