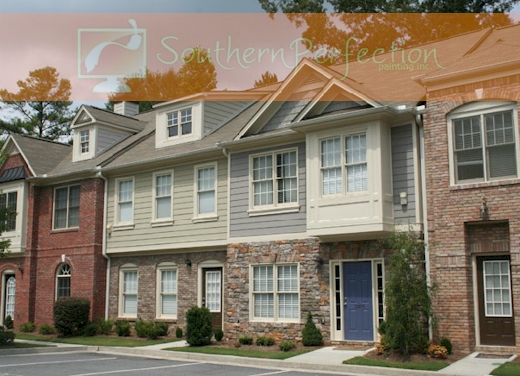 Coloring Your Home's Exterior
Choosing the colors for your home's facade can be as difficult as picking those for the inside. The thought that the outside is what people will see first is enough to keep you wracking your brain to make that crucial choice.
Give yourself a couple of weeks to decide. You can photocopy a sketch or picture of your home and try various combinations using colored pens or pencils, or even watercolors. A good starting point could be your roof or brickwork. A simple house needs only a few colors, with architectural details accentuated by colors that contrast with the background. Remember to steer clear of too much contrast though and opt for those that are related.
You may want to keep these in mind:
Consider darker shades for large surfaces as these make paint appear lighter.
Very bright or deep colors tend to fade over time.
To emphasize shadows, use darker colors. To illustrate projections, lighter colors work best.
Lighter colors make your home look larger. Darker ones can make it seem smaller and draw more attention to details.
Instead of changing colors, use darker or lighter shades when accentuating.
Once you've made a decision, sort out color samples outside BUT never in direct sunlight as this can distort the color. Then opt to buy quarts of your paint choices and paint an area of your house first to make sure these are the ones you do want before buying large quantities.
If you need some help in Atlanta painting and in visualizing colors, allow Southern Perfection Painting Inc. to help you get started by checking out our color ideas and tools or Sherwin William home colors.  Or you can simply ask us when you request for your FREE estimate. Just click residential or commercial estimate below.
SPPI
Average rating:
0 reviews