Colors Add Dimension And Character
Colors can definitely add value to your home. They are not just to paint over your walls or ceiling. Colors add dimension and character, and even accentuate your home's assets and tone down flaws.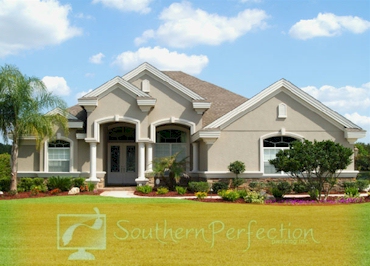 Here are some points you may want to consider when planning the colors to use for your home:
White or any light color can make your home look larger and your lot look much smaller. To achieve the opposite effect, use a dark color to make your house look smaller but more substantial and defined.
Take note that light colors seem to visually move towards you while dark colors appear to recede or move away from you. A house that was built away from the curb will look nearer when painted with a light color.
To achieve that scaled down effect in a tall house, paint the upper portion using a deeper tone than the bottom part. The reverse, with the lower portion in a dark color, sets the house on the ground.
Choosing two tints or shades of the same color that are a few shades apart is an effective method to use when painting the wall, ceiling and trims. The lighter or darker shade may be used for the body while the opposite is for the trim. You may want to use a contrasting shade to accentuate your door.
A porch painted in light colors gives it a more homey feeling, giving off that approachable and warm impression.
A good choice for windowsills is white or any light color to reflect the heat and light of the sun.
Be careful in using color to accent. Make sure you accentuate the positive for it to work well.
If you want to have a newly painted house with less worries, let SPPI house painters do the painting work for you.  SPPI specializes in residential and commercial painting, both interior and exterior of the house.