Painter Dunwoody, GA
Southern Perfection Painting Inc. Offers premium quality painting services for homes and offices in the whole Dunwoody area.
Dunwoody FREE Painting Estimate
Painting Services in Dunwoody
Request Your Quick Estimate Now
View Our Finished Home and Office Painting Projects
About Dunwoody, GA
Today, Dunwoody, Georgia, is known as an urban center for dining and premier shopping near Atlanta, anchored by Perimeter Mall, but the area officially recognized as the city of Dunwoody didn't exist until December 2008, when Dunwoody was officially incorporated following a community-led movement.
Although not formally recognized as a city before then, residents in this area have always identified themselves as living in "Dunwoody" a place with a distinctive history separate from other areas and cities in DeKalb County.
Today, people can visit several historic sites in Dunwoody, including the city's oldest building, the Ebenezer Primitive Baptist Church, which was built in 1829. The still-active church is home to a well-preserved cemetery where many of the founding fathers of Dunwoody are buried. Visitors can also browse through the Cheek-Spruill Farmhouse, Swancy Farmhouse and Railroad Section Gang House.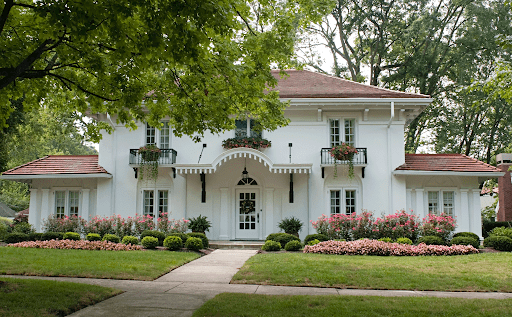 Are you looking for the best home and office painters in Dunwoody, GA?
Souther Perfection Painting Inc. offers the best residential and commercial painting services at the greatest and most affordable rates.
Who we are
Souther Perfection Painting Inc. is a painting contractor serving the metro Atlanta area for 31 years. We provide Residential and Commercial painting services for all types of structures, including residential homes and commercial buildings.
We make every effort to provide OUTSTANDING customer service, from calling and being available to schedule an estimate to actually completing the painting project. Collaboration is required in our business from the Scanning Specialist to the Project Coordinator to the Painter, we consider our team like a seasoned orchestra and we are its veteran conductor.
Residential and Commercial Painting Services in Dunwoody, GA
We successfully service both the commercial and residential sectors. We uphold the highest standards, regardless of the market being serviced, at the most reasonable rates.
High Quality Service
While focusing on our customers' needs, we are also committed to our staff. We ensure that our crew maintains a premium level of training and expertise. Our highly trained workmen have many years of experience in all phases of painting, caulking, pressure cleaning and more.