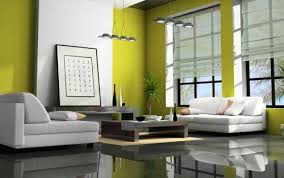 The Cold Weather Is Not A Hindrance
Residential painting is not only limited during the spring and summer seasons. There are also home painting ideas that suggest winter to be a great time to paint interior surfaces. In fact, the cold weather is not a hindrance in changing paint colors and obtaining an excellent finish as well.
To top it all, interior residential painting in winter means more savings to homeowners. They are usually at home during winter, hence, may be involved with the project. They can supervise the painting job such as checking any painting imperfections. They also have the time to further add some DIY painting or decor instead of allowing the painters deal with the whole interior painting itself. A personal touch in residential painting is not a bad idea at all.
What is more?
The painting contractor homeowners most preferred is not fully booked.
The lead time on the painting job is shorter and the turnaround is quicker.
Due to lesser humidity during the winter season, the paint applied to interior walls dries faster.
Interior painters are likely to maximize the paints they use for the interior walls.
Having completed the painting job, the family can then plan ahead for any summer or spring activities they have in mind.
Moreover, most homeowners want an abode that is relaxing. They also want the best possibility and opportunity there can be in spending their time by staying in their home. If you need more information about paint colors and are in the vicinity of Atlanta, let Southern Perfection Painting Inc. further discuss with you additional home painting ideas. SPPI can provide everything you need to know – from the selection of paints to the proper maintenance of paint finishes.
As a painting contractor, Southern Perfection Painting Inc. has a pool of qualified exterior and interior painters who can certainly accomplish any painting job according to your preferences and expectations. The quality of their workmanship is guaranteed to satisfy all their clients – whether as business owners or as homeowners. This is the assurance of SPPI in all their commercial and residential painting job contracts.
SPPI
Average rating:
0 reviews