Maintenance, Durability and Looks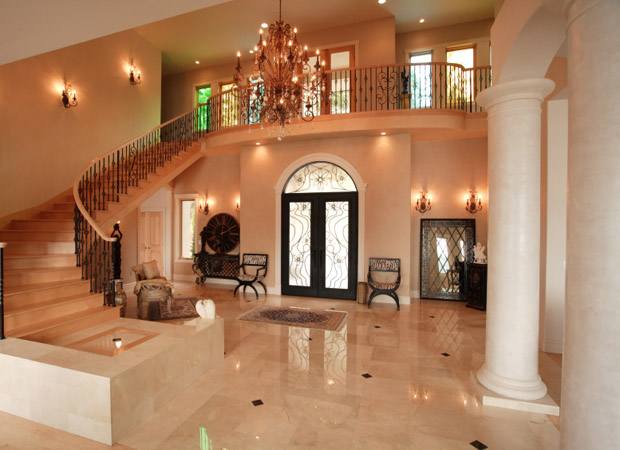 Residential painting services involve repair of the stairs made of wood. Doing such repair entails painting or staining the stairway. Basically, this should be given priority whether or not the house is 20-some years old to date. Wood repair of the stairs is not constrained with time. It can be done in any season of the year – winter, spring, summer or fall.
It is worth noting the reasons a number of homeowners avail residential painting services for their wooden stairway come in three-fold, as follows:
Regular Maintenance
This is a regular routine to ensure the dwellers their safe and normal use of the staircase.
The local painting contractor identifies any wear and tear of the wood.
Such wear and tear are usually manifested on the physical appearance of the wood.
Wood warping portions and rough areas need to be replaced and sanded accordingly.
Wood dents or dings need to be patched in order to prevent splinters coming out that may cause injury.
Durability
Interior painters will likely agree that painting the staircase keeps it long-lasting.
The staircase becomes sturdy from the flow of residents going up and down the house in using it.
The durability of the staircase protects the residents from any untoward incident caused by possible wear and tear if it is not properly maintained.
A New Look
A change of paint colors of the wooden stairs to cool colors liven and refresh the ambiance of the home.
Painting the stairs that match the theme of the area it is located, or even the entire house.
Considering the staircase as one of the accents of the house following a color scheme used for the interior.
In light of the aforementioned, homeowners desire a delightful and relaxing dwelling place. Their dream of owning a house is a step to having a home as stimulating and uplifting to the spirit as it can possibly be. One better way of fulfilling this dream is a partnership with Southern Perfection Painting Inc. This is probable if the property is located in the vicinity of Atlanta GA. SPPI can further discuss with you information on residential painting and particularly, wood repair.
What is more? Everything homeowners need to know will be tackled at SPPI. You may inquire about the selection and combination of paint colors to the proper maintenance of the finishes.
As a painting contractor, Southern Perfection Painting Inc. has a pool of qualified exterior and interior painters. These painters can definitely do any painting job – according to your preferences and expectations. The quality of their workmanship is guaranteed to satisfy all their clients. Their customer service is fair to all, business owners and homeowners alike. This is the assurance of SPPI in all their commercial and residential painting services.