Don't Forget To Clean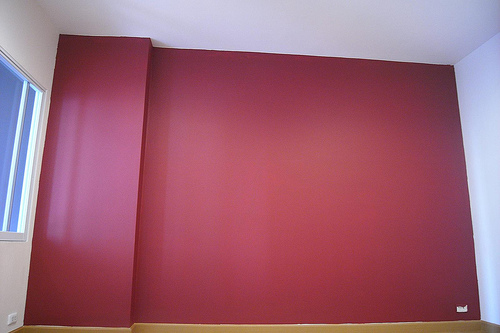 Among the residential painting services on maintenance that seem an easy task is painting over wallpaper instead of removing it. A number of homeowners are eager to engage on the DIY (do-it-yourself) method. Doing so are a number of reasons why homeowners prefer the DIY method than hire a local painting contractor for the job.
Whatever the reasons homeowners may have, will taking the responsibility on residential painting services for DIY enable them to obtain greater savings on their pockets as well as time? Will the finished work be more appealing to the eyes? Setting these as criteria, interior painters are more likely to provide positive results. Their expertise is highly commendable. It takes experience to attain the best painting quality over wallpaper.
The following are 3 essentials proficient painters skillfully consider at all times – prior to applying primer, interior paint colors, and paint coat on the wallpaper:
Checking and identifying the areas of loose wallpaper: Bubbles, seams and peeled edges
Doing the necessary steps to repair the damaged portions: Applying glue on loose wallpaper and sanding the surface
Cleaning the (wallpaper) surface to be painted
In light of the aforementioned, homeowners desire a delightful and relaxing dwelling place. Their dream of owning a house is a step to having a home as stimulating and uplifting to the spirit as it can possibly be. One better way of fulfilling this dream is a partnership with Southern Perfection Painting Inc. This is probable if the property is located in the vicinity of Atlanta GA. SPPI can further discuss with you information about painting over wallpaper.
What is more? Everything homeowners need to know will be tackled at SPPI. You may inquire about the selection and combination of paint colors to the proper maintenance of the finishes.
As a painting contractor, Southern Perfection Painting Inc. has a pool of qualified exterior and interior painters. These painters can definitely do any painting job – according to your preferences and expectations. The quality of their workmanship is guaranteed to satisfy all their clients. Their customer service is fair to all, business owners and homeowners alike. This is the assurance of SPPI in all their commercial and residential painting services.
SPPI
Average rating:
0 reviews