Pattern Of Color Mixes From Cool And Warm Paint Colors
What are the latest residential painting ideas? Generally, there are a lot of ideas in various categories such as color trends. The said trends on colors are usually based on how the year is perceived. 2015 is fast approaching. The "in" thing is setting a pattern of color mixes from cool and warm paint colors while keeping a balance of the primary colors.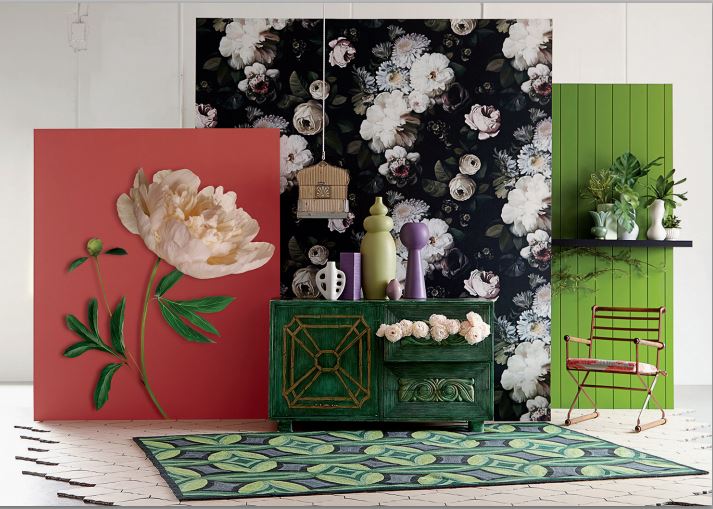 How is the effect of this? Sherwin-Williams Paint Company prepared a catalog of Color Mix as the company forecasted. Furthermore, a professional local painting contractor can illustrate designs of residential painting ideas regarding the current trends. The interior painters the contractor endorses are even excited to do the work with gusto on what color mix the homeowners prefer. The following are 3 of the recommended 2015 Sherwin-Williams themes and color combinations (with the corresponding SW code):
Botanical shades of nature comprise the Buoyant theme of Coral Reef (6606), Paradise (6720) and Wood Violet (6557) among others
Pastel shades compose the Chrysalis theme using Aqua-Sphere (7613), Bona Fide Beige (6065), and Roycroft Mist Gray (2844) colors among others
Bold shades make up the Voyage theme using Expressive Plum (6271) and Seaworthy (7620) colors among others
In light of the aforementioned, homeowners desire a delightful and relaxing dwelling place. Their dream of owning a house is a step to having a home as stimulating and uplifting to the spirit as it can possibly be. One better way of achieving this dream is a partnership with Southern Perfection Painting Inc. This is probable if the property is located in the vicinity of Atlanta GA. SPPI can further discuss with you information about the latest in color trends.
What is more? Everything homeowners need to know will be tackled at SPPI. You may inquire about the selection and combination of paint colors to the proper maintenance of the finishes.
As a painting contractor, Southern Perfection Painting Inc. has a pool of qualified exterior and interior painters. These painters can definitely do any painting job – according to your preferences and expectations. The quality of their workmanship is guaranteed to satisfy all their clients. Their customer service is fair to all, business owners and homeowners alike. This is the assurance of SPPI in undertaking commercial and residential painting ideas SPPI suggests or fulfills.