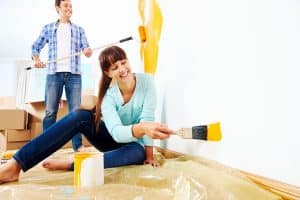 Motivation Is The Key
Residential home painting is overwhelming. This is the primary reason why collaborating with a reliable and expert local painting contractor is usually recommended. He or she takes charge of the DIFM approach – that is, do-it-for-me. However, there are homeowners who are inclined on DIY or do-it-yourself. They do not mind the tiresome tasks they have to tackle.
It is not surprising why homeowners would prefer to DIY. They are avid readers of home painting ideas published through the Internet or in print media. They are fascinated. Henceforth, they are motivated at how experienced painters accomplish any residential home painting job assigned to them. Interior painters, on the other hand, are eager to share their knowledge.
Here are a number:
Paint colors blend with natural and artificial lights
Light and pastel colors are appropriate in any surface wall
Dark colors best suit on areas where there are windows or channels for natural light
Colors should complement between adjacent areas
Contrasting colors are best applied to accents and trims such as doors and windows
Homeowners do not just dream of owning a house. They desire an abode as delighting, relaxing, stimulating and uplifting to the spirit as it can possibly be. One better way of achieving this is a partnership with Southern Perfection Painting Inc. if the property is located in the vicinity of Atlanta GA. SPPI can further discuss with you additional home painting ideas. Everything you need to know will be dealt with – from the selection of paint colors to the proper maintenance of the finishes.
What is more? As a painting contractor, Southern Perfection Painting Inc. has a pool of qualified exterior and interior painters. These painters can definitely accomplish any painting job according to your preferences and expectations. The quality of their workmanship is guaranteed to satisfy all their clients – whether as business owners or as homeowners. This is the assurance of SPPI in all their commercial contracts as well as their residential home painting projects.