Tones and Shades
Residential painting colors come in various shades and tones. Combining and mixing paint colors is an art. It reveals something about the way cool and warm colors, as well as earth tone, are chosen. An experienced and professional painting contractor can give suggestions, ideas or even descriptions of colors. This is part and parcel of the painting services provided by these contractors.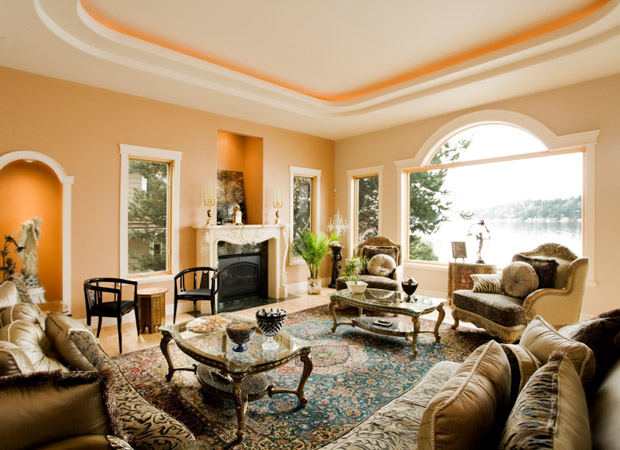 The living room is usually given utmost attention for the colors that will be applied on the surface walls. Often times, there is a story behind the selection of these residential painting colors. To the interior painters, these are personal preferences of the homeowners – such as 3 of the following:
Light shades of blue is associated with skies and waters that give comfort, tranquility and warmth
Any medium earth tone paint colors radiate a classic appeal that is typical of a picture-perfect living room ambiance
Light to medium shades of orange on the walls give a touch of luxury to the said area of the home – more so when accentuated with darker of lighter hues, respectively
What more can be a relaxing dwelling place than your very own, right? This is essentially what every homeowner dreams. A dream that becomes a reality for a home that is stimulating and uplifting to the spirit is, indeed, a delight.
Attaining this dream home is a process. If you are in the vicinity of Atlanta GA, you can rely on Southern Perfection Painting Inc. A partnership with SPPI eases the aforementioned process. Everything homeowners need to know will be tackled at SPPI. You may inquire about the selection and combination of paint colors, and other painting services SPPI offers. SPPI can further discuss with you more residential painting colors.
As a painting contractor, Southern Perfection Painting Inc. has a pool of qualified exterior and interior painters. These painters can definitely do any painting job – according to your preferences and expectations. The quality of their workmanship is guaranteed to satisfy all their clients. Their customer service is fair to all, business owners and homeowners alike. This is the assurance SPPI undertakes particularly on the commercial or residential painting colors you prefer.