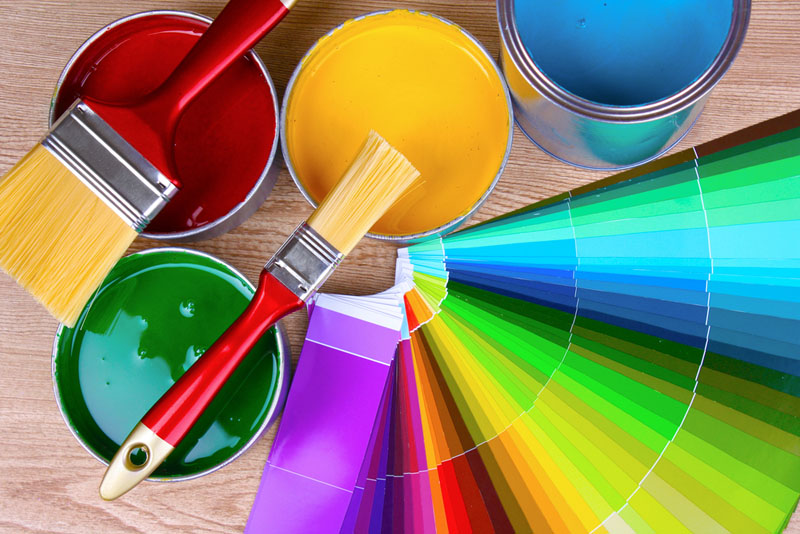 A lot of us seem to fail to understand the importance of quality paint when we try to skimp out on supplies doing a major paint job. If we actually spend some time thinking about the subject and do some research, we will soon find out we need to focus less on the proper shade of color and more on the actual quality of materials used in the paint itself. Quality paint offers much better cover, which in term means less coats and work, and longer-lasting paint jobs. The following tips will illustrate what you need to do to make the right choice of paint:
• The type of paint you plan on using will play a serious role in the projects you choose to realize. You can either use oil paint or latex, but you will have some very different results when you do so. Latex paint is far easier to clean, but oil-based paint can be an excellent solution for your unfinished wooden surfaces.
• You will also need to pay attention to your finishes, which means picking between four different types: flat, satin, semi-gloss and gloss going from dull to shiny. Flat paint will have no layer of gloss over it, which makes it most vulnerable to staining. On the other hand if you go toward the glossier end of your choices, you will have improved resistance to staining, making it a perfect choice for kid's rooms and other areas where stains are a possibility.
• You must focus on paying attention to the price of your chosen product as well as the quality of its materials. A good thing worth remembering is that when it comes to paint, you often get what you pay for. The cheapest paint out there will simply not have enough titanium dioxide to provide good covering. Good paint will require good materials, so you will need to check the prices and ingredients beforehand.
• The name brand of your chosen paint may also bear some importance. You don't really need to be brand-loyal, but you could rely on the experience that certain companies which happen to be successful also have good ingredients in their products, which is what makes them a primary choice for many contractors and their clients.
• You can easily check the quality of paint you're buying by touching it. Just open a can, rub the paint between your fingers and check its consistency. If it's smooth, then this means good quality, while gritty particles inside will denote lower quality. Smooth paint provides better cover, though this method of checking is not quite often used due to obvious reasons.
This residential painting article is contributed by: carpet cleaners Pimlico. They can help you with carpet, upholstery and window cleaning service.
We welcome guest bloggers and article contributions. Please read our guidelines for guest posting.