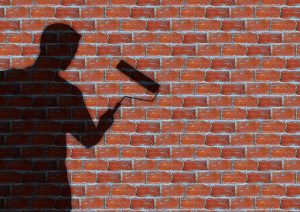 Customizing the colors of your wall is inspiring but really turns out to be a pressure most of the times.  We don't want to make the mistake of using the wrong shade of Yellow, or Blue.  There is a thousand shades between dark blue and light blue.  Which one should you choose?  You must be asking now as you read, "Can I visualize my wall paint before the project starts? I want to be sure that I get the right wall color."  At this point, SPPI residential painters can help you a lot in making choices, as well as the whole job, easily. (Just click on the buttons below for residential or commercial project.)  We can even create a visualized paint-finished photo of your whole house or rooms with the colors that you choose.
Any color scheme – in contrast or parallel – when applied successfully will have a great effect in your living room, dining room, or especially your kitchen. For example, a tone can go from a simple color going to a strong one or vice-versa.
You can also go monochromatic from top to bottom. By doing so would not always mean a lack of taste or a rebuff for designs. It actually depends upon your lifestyle – you can choose your own color, and surprisingly can produce the exact opposite – exciting!
How well do we enjoy colors?
Colors give great meaning to our life. Our choices reflect our personality and character. There are color designs that demand confidence or passion, like red or violet shades.  Just go against it anyway if you think it is too laud.
Other languid approach is to opt for a refreshing neutral silhouette, such as Turquoise, Green or Blue shades. Or you can muse on a more cheerful hue, like Yellow or Orange.
 SPPI paints are primed to draw your interest – intricate, uncomplicated, minimal or easy – but absolutely, all on point. In all your residential painting needs, SPPI offers selection of paints that are of good quality, our supplies are bottomless.