The Colors Need To Blend Or Complement
Residential exterior painting the house framework entails the mix-match of paint colors. It may not be the latest trend, yet many homeowners still find this fascinating. What makes the mix-match of colors on the house framework a possible option?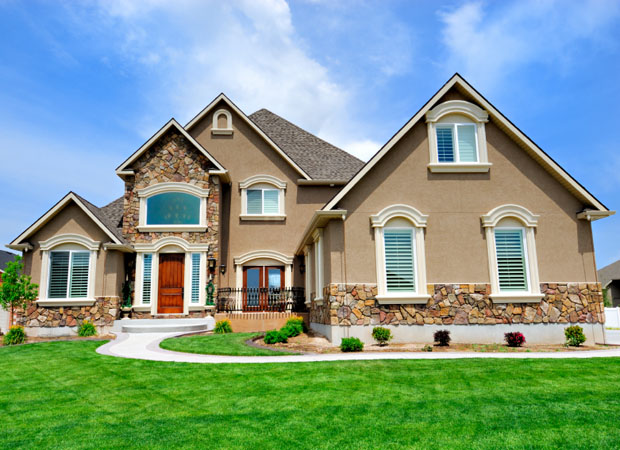 Firstly, the mix-match of colors in residential exterior painting is applicable to new houses and even in re-modelling homes. Secondly, the homeowner is able to maximize the services of a reliable painting contractor. The contractor endorses exterior house painters who are very skilled in the mix-match of paint colors. Remarkably, this is not merely on the colors per se. The colors need to blend or complement the architectural framework designed on modern houses – such as the following home painting ideas:
It noteworthy that the roof, surface walls, and the accents (doors, trims and windows) make up the architectural framework
The framework is designed in various shapes – which are either linear or geometrical
The linear framework is identified with horizontal and vertical structures
Linear framework designs are best with cool colors or warm colors in moderate shades or hues
Any architectural framework design create a distinctive visual effect when highlighted with a couple of neutral, soft tone or earth colors plus 2 complementary colors
The most preferred soft tone colors are the shades closest to hazelnut cream or gray-brown
Perking up the entire frontage is residential exterior painting the door which contrasts the soft tones used on the other frameworks
Are you interested in more home painting ideas? Let SPPI discuss these with you. SPPI is able to provide you with additional information on paint colors and techniques in residential exterior painting.
Moreover, SPPI is recognized for its reliability and quality of workmanship as a painting contractor in the state of Georgia. SPPI has a complete line up of qualified interior and exterior house painters, too. These painters can complete any painting job according to your preferences. SPPI can also do commercial painting. This is accomplished in the same manner as residential exterior painting.