We all know that certain colors can evoke universal feelings: a calm blue, a cheery yellow, a serious black. But these reactions can also be strongly personal. You want to create a professional environment that not only reflects your business's style but also creates an inviting atmosphere for your customers and potential clients. It's a great time to give your business or commercial space a facelift with some simple, effective paint upgrades. Here are some tips to consider once you've t decide to upgrade your building.
Mind Your Business Style.
What's the nature of your business? Blues evoke trust and are often used in professional buildings like a dentist's office. Rich colors like browns, deep reds can evoke action and confidence. You see these used at advertising agencies and law firms. Bright, cheery colors – oranges, yellows, or greens give off playful energy and are usually associated with services related to fun, youthful activities. Your painting colors should also reflect the colors in your brand's logo if you have one.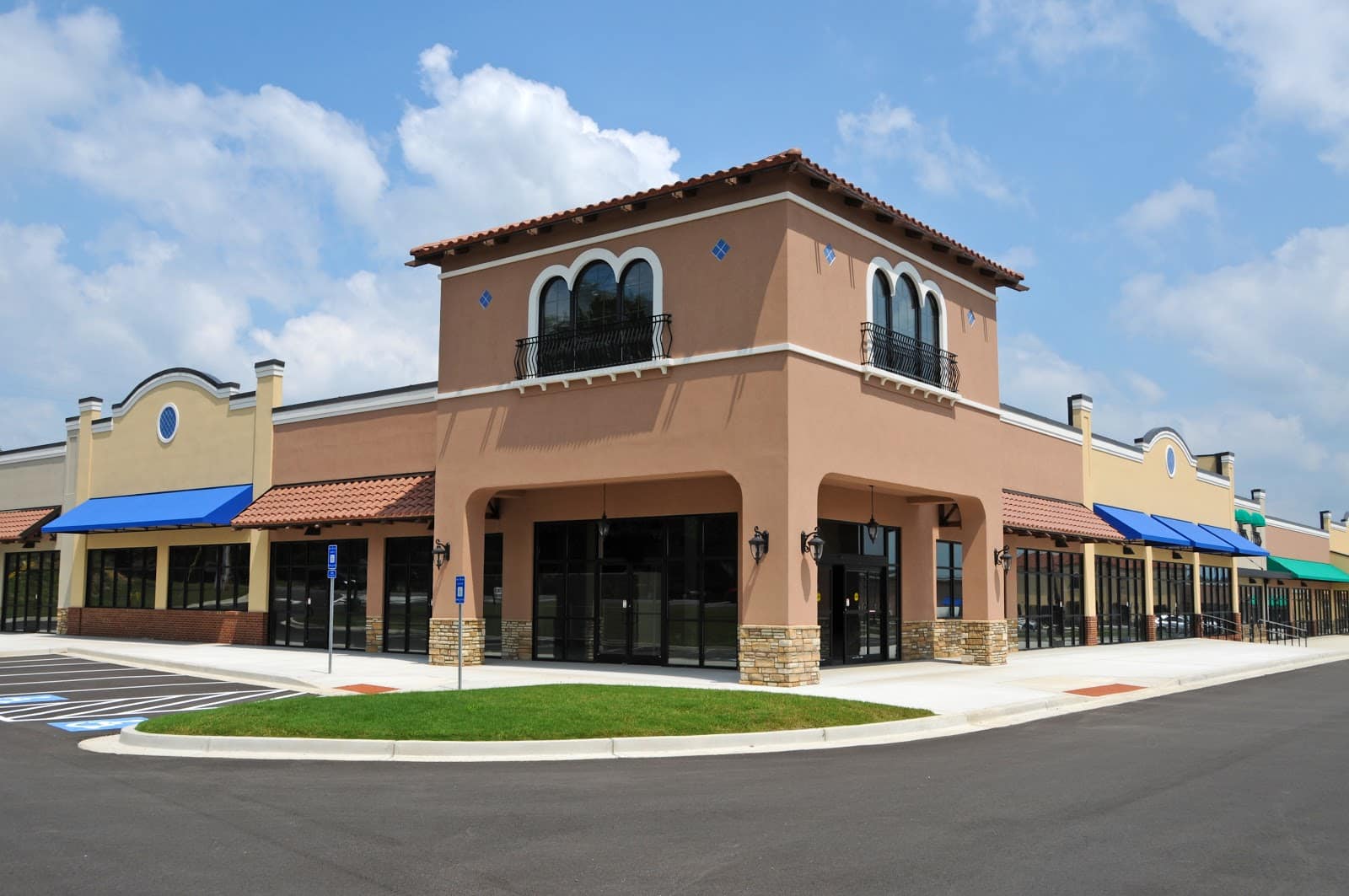 SoPro Tip: Commercial buildings like factories, hospitals, and warehouses all use color for different purposes. Work with a professional to make sure you understand the importance of a particular color before you commit to a color combination.
Understand Your Business Locale.
Are you located in a business park? Take a walk through your business location to see what colors are popular with your neighbors. While you may want to show off your individual style (and we don't blame you). You also don't want to pick a color combination that doesn't compliment the neighborhood's aesthetic.  Adding bright, unusual colors may not sit well in a business park or historic district that has a mostly neutral color scheme.  You want to stand out not stick out.
Browse our Inspiration Gallery >>
SoPro Tip: Make sure to check your local business association or Historical Society for recommended colors if your business is located in a historical district or industrial park. If you lease your building, check with your management company for guidelines as well.
Colors That Last.
Your business or warehouse's new color palette needs to be carefully thought through. You want to evoke certain emotions such as trust, confidence, and comfort with the exterior paint colors. Consider hiring a pro to help choose those colors that reflect your company's brand and that you will be proud of.  As there are ton of options to consider, the cost of painting your commercial building exterior can range and a free estimate is a wise step.
Peek at the Color of the Month >>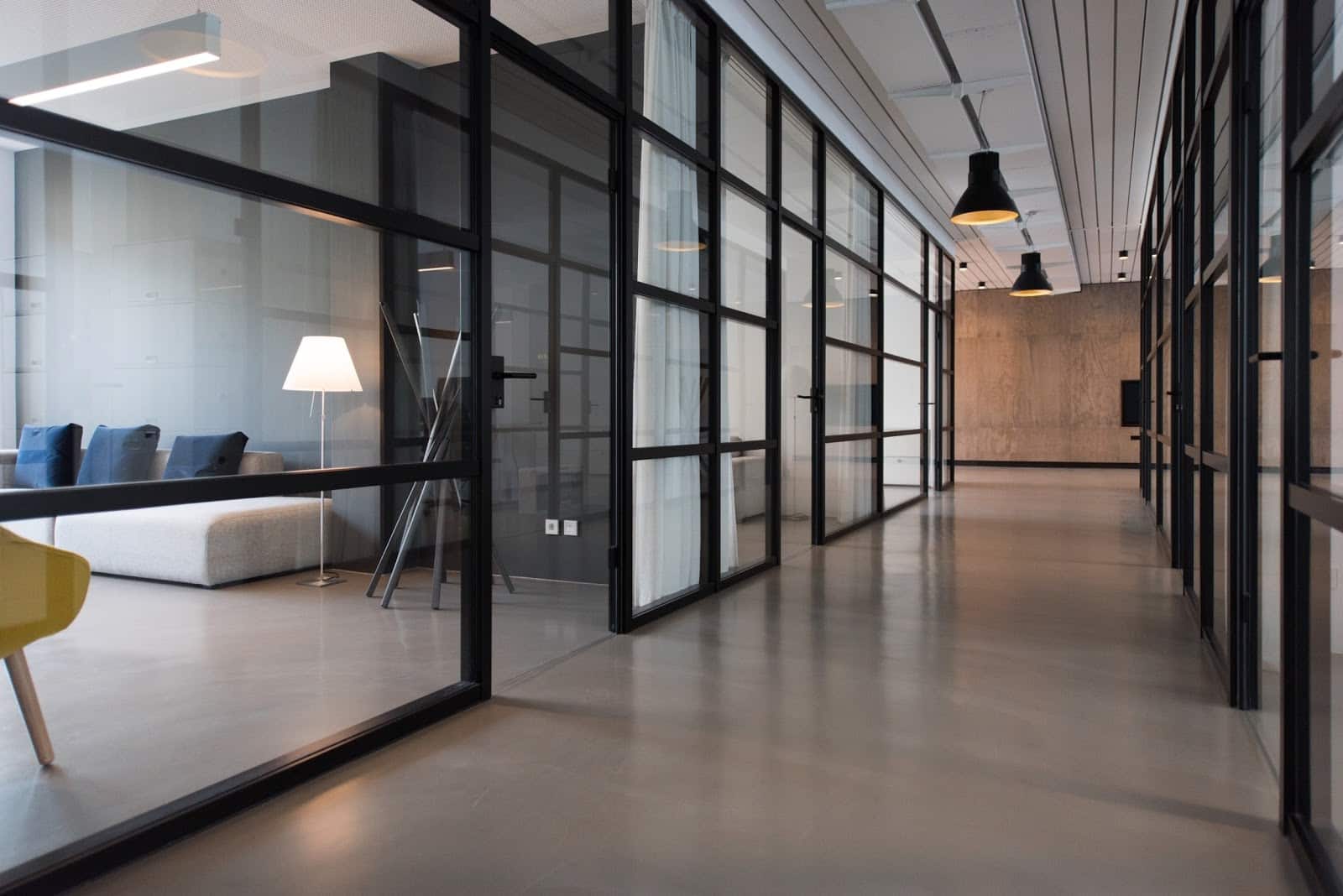 Hire a Pro.
Before you hit "color palette" overload, consider speaking with an expert like the ones at Southern Perfection Painting, Inc. first. They can help you choose a palette, review your commercial building exterior and give you a free estimate.
Why should I update my building's exterior? >>
Do you still need some help picking out the right palette for your commercial building or office exterior? Contact the painting pros at Southern Perfection Painting, Inc. to help you choose the right color combination, and give it a professional and polished facelift for 2021!
Southern Perfection Painting can quickly and expertly paint your interiors and exteriors.
We have residential and commercial painters ready to provide you with the expertise required to bring your vision to life. Using our process, our experienced painters will evaluate your commercial painting project, quickly and thoroughly.  We will then determine the best way to paint your building and share with you our recommendations. Learn more about our free estimate and 100% guarantee now.
Our free estimate and evaluation include:
Quick initial phone complimentary consultation.

Complimentary virtual visit by our customer advocate team to evaluate the project.

Delivery of a recommended plan that will take you from concept to completion.

Dedicated and experienced team of interior and exterior painters.
Reach out to us for a free estimate and consultation to help you choose the best option.
Trust your building to Southern Perfection Painting, Inc., and let us take the stress of residential and commercial painting out of your hands. Our estimates are free, and a call takes minutes. Get an estimate.