Commercial painting is an easy cost-effective maintenance
for your property and your wallet.
There are some really low cost and simple ways to upgrade your business's appeal and increase the value. Painting your commercial property is one of the most cost-effective ways to maintain your business.
Why should I paint my property?
There are many reasons painting your commercial property is a good investment: rebranding or updating your look, increasing your foot traffic, increasing or just maintaining the value should you decide to sell it, or just to freshen up the workplace for your employees and clients. Painting your property will require professional painting contractors like the ones at Southern Perfection Painting, Inc. This project is not one that you want to Google "exterior painters" for.  Commercial painting includes hiring licensed, trained commercial painting contractors who use trained employees, commercial-grade painting supplies, and adhere to the industry standards and guidelines for commercial painting.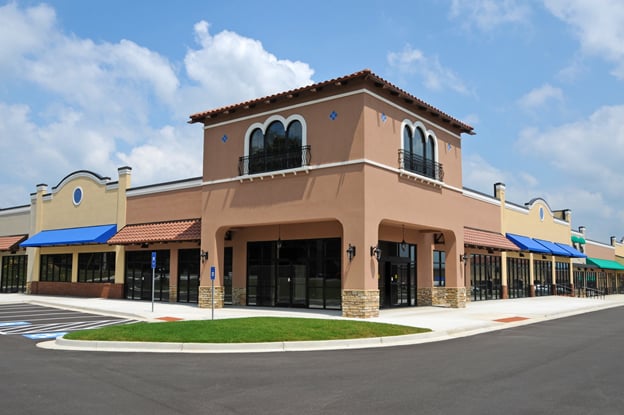 What should I paint?
If you own your commercial property, chances are pretty good that you are responsible for a lot of property maintenance.  For those who don't know where to begin, the painting contractors at Southern Perfection Painting, Inc. will help you craft a plan for your next commercial painting project.  They will evaluate your building's paint exterior and interior, examine your layout, and can provide paint color scheme options that will help increase your building's value.
Painting projects that deliver results:
Entryway – the 1st impression of your business, painting your entryway adds curb appeal and gives your clients a very attractive welcome.
Exterior Trim – another worthwhile update is to paint the trim of your structure. White is the classic color but you can experiment with a variety of color palettes. Let us help.
Bathrooms – often overlooked or avoided altogether, clean, attractive restrooms are important to your clients and employees and a fresh paint job can help you achieve that clean feel.
Main Reception Area – refresh this popular space with a soothing color. Using a relaxing neutral color palette can help create a comforting atmosphere, putting your visitors at ease.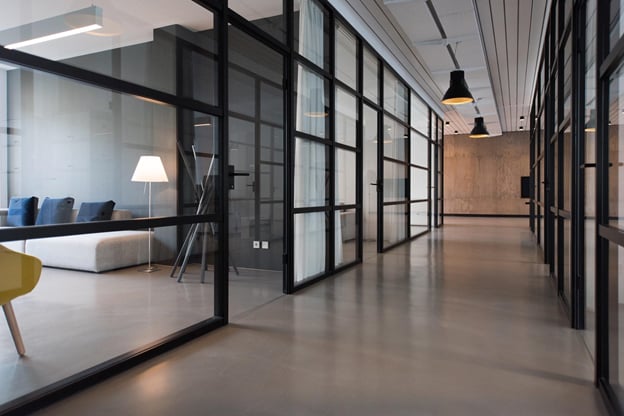 What colors should I consider?
Cool pastels and calming neutrals are a safe bet for both your exterior and interior painting projects. Make sure to test a variety of color combinations using color chips. Get free color chips now.
Black signifies confidence to your clients. But you should use this as an accent color and balance it out with neutrals.
Blue represents trust and peace. It has an instant calming effect on people and is a popular hue among businesses.
Because of its association with nature, green is also calming and represents the environment.
Yellow and orange are considered "sale colors", associated with low-cost items and impulsive buys.
SoPro Tip: Before beginning any exterior painting project, browse color chips and purchase paint samples, so that you can experience different color combinations and observe the paint colors in natural light – before you commit to it.
Southern Perfection Painting can quickly and expertly paint your interiors and exteriors.
Using our own process, our painting experts will evaluate your painting project, quickly and thoroughly.  We will then determine the best way to paint your home or business, and share with you our recommendations. Learn more about our free estimate and 100% guarantee now.
Our free estimate and evaluation include:
Quick initial phone complimentary consultation.
Complimentary visit by our customer advocate team to evaluate the project.
Delivery of a recommended plan that will take you from concept to completion.
Reach out to us for a free estimate and consultation to help you choose the best option.
Trust your building to Southern Perfection Painting, Inc., and let us take the stress of painting your building out of your hands. Our estimates are free and a call takes minutes. Get an estimate.