Proper Tools and Proper Steps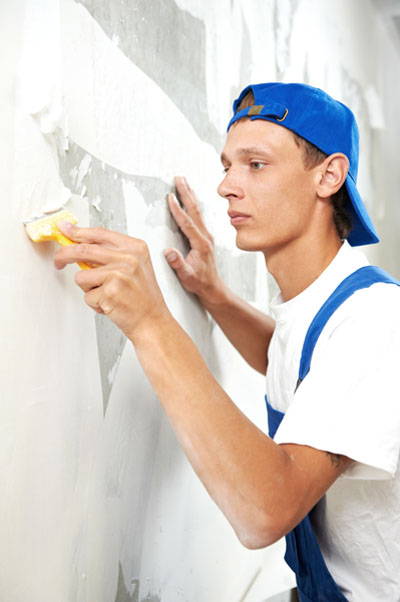 Choosing a wallpaper is perhaps one of the most exciting decisions you can make for interior decoration. Removing wallpaper, on the other hand, is not, especially when you want to change your surroundings to suit your new taste. In fact, without the proper equipment, your walls may look hideous after wallpaper removal.
While it is always recommended to seek an interior painting service, with the right tools and proper guidance you can clear off the outdated wallpaper in your rooms. With the following painting tips, tools and materials, you can get started right away:Scraper
Putty knife
Wallpaper removal solvent
Sponge
Dishwashing detergent
Spray bottle
Stepladder
Once you have the equipment ready, follow these instructions:
Prepare – put drop cloths around the base of the walls before cutting the power supply to the room.
Score – use a scorer and create holes across the wallpaper.
Mix Solution – Hot water and fabric softener make possibly the best solution from things available in your home. Add the mixture into a spray bottle and soak the walls in the solution.
Strip Walls – strip the wallpaper after 15 minutes of applying the fabric softener solution. Use the putty knife to easily peel off the wallpaper and repeat until all pieces have been removed.
Clean & Done – mix dish detergent with hot water in a bucket for about 2 to 3 minutes. Now apply the mixture to the walls using a sponge and scrub thoroughly to remove wallpaper adhesive completely. Finish off the job by rinsing the walls with cold water and use towel to dry.
If you don't want to remove the wallpaper yourself, you don't have to. More often than not, the job may require professional expertise. If you're thinking about renovating your interior space with paint or wallpaper removal, you can always get in touch with us for a free estimate and bulk discounts!