Why strip wallpapers if you can apply other technique?  Just imagine the difficulty of doing stripping job, and yet, you can still see thick traces that linger behind after all your efforts. Not to mention a damage on your sheetrock when you overdo scraping, it became costly even more.  Upsetting!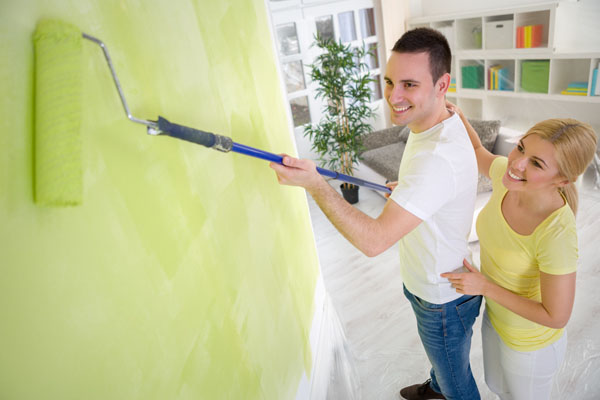 An option is to paint over it!  You may be wondering "how should a paint be successfully neat over a wallpaper?" It is a job made-easy by professionals who do it the most nonchalant way. Take it from the SPPI, you can produce an immaculate PAINTED surface over a shorter period of time.  Here is a step-by-step procedure for a simpler painting job over a wallpaper:
To begin with, it is good to clear your surroundings.  Be sure that you cover surfaces and items that will be stained – the floors, chairs, cabinets and other furniture. Wrap the trims and door handle with something easier to remove after working.
Clean the surface with water and sponge, strip wallpapers that soften, be extra careful with the seams. Professionals use a compound for cleaning.  Leave the cleaned surface to dry.
Keep your surface flawless. Inspect your walls and try to look for some little cracks.  Cover the cracks and loose edges with a paste, if you see some.
Skim over the seams and joints with a sheetrock mud.
Smoothen the mud edges with a large sanding sponge. See to it that the areas to be painted has a very fine texture.  Feel it with your hands.
You are now ready to apply your one-coat primer. It is advisable to use an oil-based coat.  A water-based primer is not recommended because it may loosen the wallpaper.
Work well by examining the surface and removing traces of dirt, paint or oil before doing it. Caulking will secure your ceiling, baseboard and trim.  A clear or white caulk would give a better result than any other color.  Be sure to have a very neat surface for a professional looking and long lasting result.
Now we are ready to apply the second-coat paint.  Use a protective coating, a Sherwin Williams paint with an eggshell finish, is a very good choice.
There… you now have a paint wall over a wallpaper.  You want to have an extraordinary room?  You will! But if this paint-over-wallpaper job is too time consuming and cumbersome for you, do better… make your project move faster and easier by partnering with SPPI.