It Is About Painting Techniques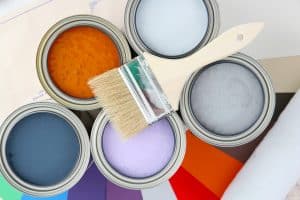 Industrial painters are rarely included by business owners to be part of their consulting team even in the finishing stage of their office building plan. Is it because more often than not, these painters seem subjective about their choice of commercial paint colors? Are they? How broad are their experiences in a way business owners can accept their opinions as valuable?
It is noteworthy that the painting business is not only limited to either residential or industrial painting jobs. It is about painting techniques – the proper way of applying paints. It is also all about paints – every detail about paints and paint colors is given considerable thought. In this way; skilled industrial painters, and even exterior painters, are already accustomed on what color will be appropriate on what the business conveys – as follows:
Blue is considered the global neutral color signifying the loyalty of customers
Green creates a calming effect usually associated on the promotion of good health
Orange represents liveliness and an environment for active people
Red calls for attention particularly on what the business promotes
White is usually related to fashion and medical fields
Yellow is a happy color which gives a relaxed feeling on the stability of the business
Do you want to know more about commercial paint colors? Get acquainted with the expert industrial and commercial painters of Southern Perfection Painting Inc. You will be amazed to know how broad their experiences are as they explain further about paints and paint colors. Indeed; being in the painting business for 2 decades and still counting, SPPI not only specializes in commercial painting, but in residential painting as well.
Moreover, in spite of all the awards and recognition they have received; Southern Perfection Painting Inc. continues to maintain perfection in all their industrial painting jobs. They guarantee that their residential and industrial painters will never sacrifice the quality of their work.
SPPI
Average rating:
0 reviews