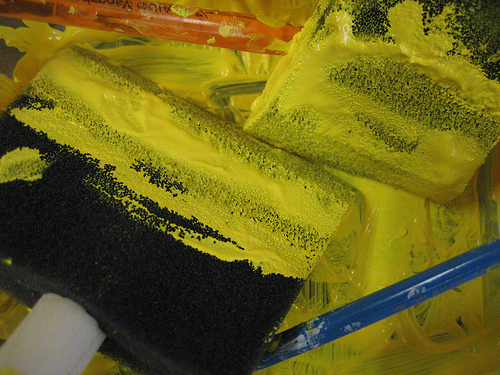 Try To Experiment
House painters tip: If you want to make sure you got yourself high-quality paint, try to experiment on an inconspicuous corner of your house. Remember that paint quality can definitely make a difference. If you find yourself twiddling your thumbs for quite some time as you wait for the paint to dry, then you may have picked one that is of inferior quality. Good paint is quick-drying while its lesser quality counterpart remains gluey longer if you paint too thickly or on days when humidity is extremely high.
You may want to check out more on getting that painting job right.
For free painting estimates for your next painting project, please click one of the buttons below. We cater to Alpharetta, Grayson and Snellville, Georgia and to areas in and around Atlanta.