Being Green Has Its Own Benefits
Green commercial painting, nowadays, is taken into consideration by majority of business owners and exterior painters. In doing so, local painting contractors assure these owners that they, too, go green on their painting services. These contractors will even assist the owners and cooperate with them for the green certification of their establishment.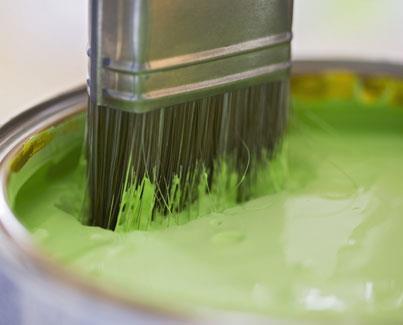 Commercial painters, on the other hand, can identify whether or not the paints they use are environmentally-friendly. On most instances, exterior painters are delighted when surface walls are to be painted in green color. The following cites why "green commercial painting buildings on Green" exterior walls is preferred:
Deciding on going green manifests how business owners show concern to the well-being of the people
A Green building is a big step, yet simple way, of business owners in taking part for the protection of the environment
Going green on Green imparts a positive vibration to potential customers
Green belongs to the category of cool colors associated for calmness
Choosing Green on surface walls gives a natural impression of people in the business caring for people
If you are in the vicinity of Atlanta, you can plan a stopover to visit Southern Perfection Painting Inc. You can further discuss with SPPI exterior painters about going green. The friendly SPPI team of commercial and exterior painters are happy and more than willing to discuss to you any job related to green painting services. These interior and exterior painters are fully equipped and trained. They are knowledgeable with the dos and don'ts of any painting job – complete with the specifics.
Among local painting contractors in Atlanta GA, Southern Perfection Painting Inc. is recognized with distinction. Many business owners choose SPPI not only for the reasonable and detailed estimates on the services that they offer without any qualms. SPPI maintains excellence in all their jobs. You, as valuable clients, are assured of satisfaction on the outcome and the protection of your commercial property. This is the guarantee that SPPI is confident about – the quality in workmanship on all services, primarily on green commercial painting, they undertake.