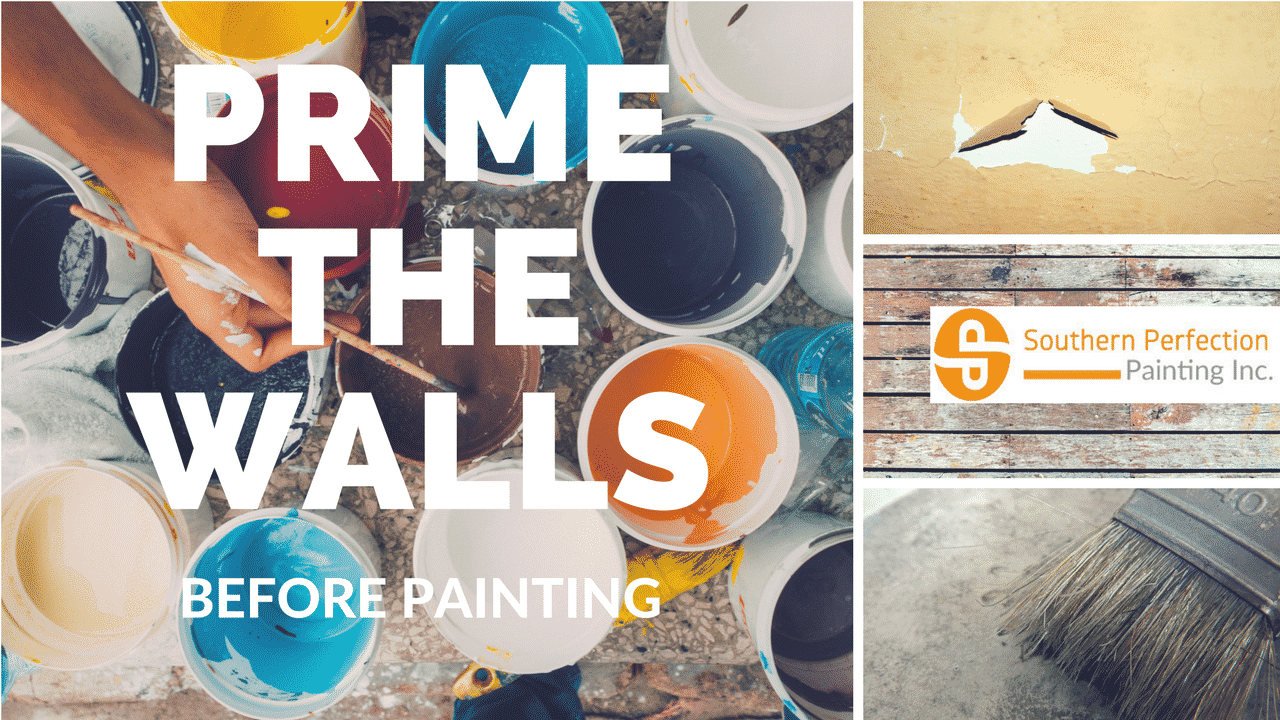 Some people may think that painting is just as simple as slapping up a few layers of paint on the wall. The problem is that it is not always as simple as you may think especially when it comes to creating a professional look to the room. For instance, you may not think about priming the walls before you start a paint job. Priming is such an important step of the painting process, but a lot of people think that they can just skip this part. Here is everything that you need to know about priming the walls before painting.
While priming is so important, there are some circumstances where you absolutely need to do it and others where you can avoid it. One of the biggest reasons that you need to prime first is when the surface is either bare wood or brand new drywall. These are both highly porous materials that definitely priming if you are going to paint these surfaces. If the drywall is skim-coated, this will also require you to use primer first as this is another highly porous surface. Another reason to prime is if the previous paint coat that was used is glossy. The new paint may not stick as well to this, which is why primer is necessary. If the previous color is a lot darker than the new color, you will need a few coats of primer before you can paint the space. Ultimately, when in doubt just use primer.
There are some circumstances where you can avoid using primer though it is still recommended as you are going to better guarantee professional results. If you are using a product that is both paint and primer, you will not necessarily need to use primer. This combination is not as good as using separate paint and primer, but you are still going to get decent results this way. You can also avoid using primer if the new color is very similar or exactly the same as the previous coat. You can also avoid priming if the walls are clean and in perfect shape. Lastly, one reason to avoid priming is the extra work. By convincing yourself that you really do not need to prime the walls before painting, this will make painting a less daunting task for you. Sometimes if you just have this mental block that is preventing you to paint, you just need to overcome it. Or you could just hire a professional painter to take care of this task for you.
If you are looking for a highly qualified commercial paint contractor in Lawrenceville, SPPI is the company that you need to turn to. We have been in business for over 30 years so we have the experience and the knowledge to complete any commercial or residential painting job. We offer a wide array of services that will appeal to any customer, which you can see by visiting our website: https://soperfectpaint.com/ . Contact us today to see how we can help you complete your painting projects.