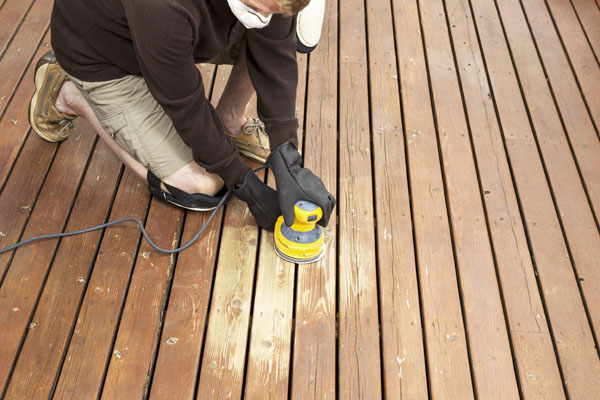 How far can you go in preserving your deck?  Let its beauty manifest even at a distance.  Knowingly or unknowingly, you may have invested a meaty sum of money in building up because you want to have a nice visitor's lounge. Since it is situated outside, it is vulnerable, open to hazardous elements like stormy, sunny or snowy weather conditions.  Once built, you need to maintain it by thorough cleaning and staining.
How often should a deck be cleaned and stained?  A pressure washing is advised and should be done every six months, while staining is done once a year depending upon the wood species. A good example is the wood Ipe, just like some other exotic woods, it is extremely hard and dense, so you would expect that stains cannot penetrate too deeply.  In this case, a hard wood is cleaned with a solution mixed with preservative to keep it long-lasting.
Try to assess what kind of wood your deck is made of.  Why? There are varieties that are really sensitive and once damaged would be difficult to restore to its original state. You should not take chances.
The SPPI has intently studied and religiously practiced the proper way of pressure washing and deck staining.  In ensuring full satisfaction, SPPI sees to it that each iota of the wood, especially the sensitive types, is given due care and attention.   The process of pressure washing and staining is attuned to the kind of wood materials that are attached in the deck, it has to maintain its natural beauty.
SPPI gives assurance of a reliable and professional service.  For more details, check out our services page, or get in touch with us personally via chat or phone. We are also into painting, caulking, and more… We have experts available and ready to assist you.