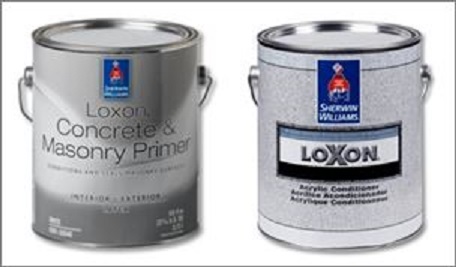 Concrete Protection System
There are a lot of factors in commercial painting to be considered for it to last longer – and flawless at the most. Professional exterior and interior painters acquire their knowledge in these aspects and on their area of expertise through their experiences. Local painting contractors, on the other hand, are also up to date on further training they offer and provide particularly to their commercial painters.
In line with the above-mentioned, the application of concrete protection system is likely to become in demand nowadays. Business and property owners are keen on including this as one of the painting services on exterior walls of their commercial or industrial buildings. They are aware that if they have to maintain the reputation of their business, it should first manifest on the peripheral.
Hence; if the concrete protection system introduced by Sherwin-Williams paints is to be preferred, this is best applied using the following:
Loxon Concrete and Masonry Primer: This primes and seals the concrete walls so as to provide long-lasting finish and high performance protection to the exterior walls as well as interior walls of buildings.
Loxon Conditioner: This high pH resistant conditioner adheres perfectly as top coat since it is primarily 100% acrylic emulsion.
What is more? If you are interested to learn about commercial painting while in the vicinity of Atlanta, what about planning a stopover to visit Southern Perfection Painting Inc? You can further discuss with the commercial painters of SPPI any job or service related to painting. These exterior and interior painters are fully trained with the dos and don'ts of any painting job – and a lot more.
Southern Perfection Painting Inc is one of the few local painting contractors that maintain excellence in all their services in spite of the affordable painting estimates they offer. You are assured of superior painting services for the protection of your commercial property, and to your satisfaction. This is the guarantee that SPPI is confident about – the quality in workmanship for all residential and commercial painting jobs they undertake.