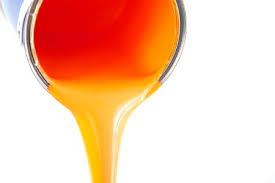 Kinds of Paints Exterior
The excellence in commercial painting is based on 2 major factors. These factors are usually exhibited by local painting contractors who are hired to do the job. One of these is the painting services they provide, and the other is the type of paint they recommend.
Expert commercial painters, on the other hand, bring out the best of their ability with the services they give. They make sure that the paints they use are not only appropriate and sufficient. Most likely, exterior painters insist on high quality paints as they are able to demonstrate their technical know-how in line with the basic features and characteristics of these paints.
What are these kinds of high quality paints? What make these different from low cost ones, particularly in commercial painting? These are the following:
Alkyd paints have superior gloss and dry quickly – the by-product of combining synthetic materials with an assortment of vegetable oils such as linseed, soya and Tung.
Latex paints come in 2 variations, namely, acrylic latex and vinyl acrylic latex. These dry faster, yield remarkable sheen, are enhanced to have alkali resistance and thinned with water – generating glossy colors that are retained longer.
Epoxy Ester coatings constitute oil and dry through oxidation which makes these resilient to chemicals.
Catalyzed Epoxy coatings are mixture of epoxy base and hardener that result in chemical resistance which are commonly used as flooring in most industrial areas as these are tough to heavy traffic.
Polyurethane finishes are the result of mixing alkyds, dry oils and urethane which make  the applied surfaces heavy-duty due to the extreme hardness of the paint finish.
What is more? If you are interested to learn more about the kinds of paints while in the vicinity of Atlanta, what about planning a stopover to visit Southern Perfection Painting Inc? You can further discuss with the commercial painters of SPPI any job related to their services. These interior and exterior painters are fully trained with the dos and don'ts of any painting job – and a lot more.
Southern Perfection Painting Inc is one of the few local painting contractors that maintain excellence in all their services even with the reasonable painting estimates that they offer. You are assured of superior painting services for the protection of your commercial property, and to your satisfaction. This is the guarantee that SPPI is confident about – the quality in workmanship for all residential and commercial painting jobs they undertake.