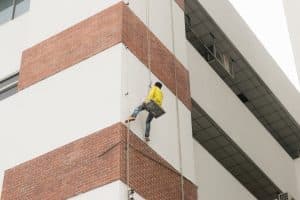 Painting Jobs Exterior Painters Provide
Exterior commercial painting requires a lot of technical knowledge. It is not merely accomplishing a painting job by applying paint colors and using brushers or rollers. The expertise of most commercial painters is determined based on the way they deal with the following:
Kinds of paints to use
Paint colors
Painting equipment and supplies
Painting surfaces and surface conditions
Weather conditions
From the above-mentioned, weather conditions are critical to local painting contractors. This is mainly in deciding whether or not to provide painting services to companies – particularly during the months of October and November of the fall season. The outcome of paint jobs exterior painters provide this time of year is a showcase of their complete technical know-how. Most likely, these jobs are remarkable in as much as these painters are faced with a number of factors affecting exterior commercial painting – such as:
Limited painting days
Shortened painting hours
The effects of moisture and humidity
Appropriate painting products to use
The aforementioned can serve as guidelines to business owners whether or not to pursue with and obtain painting services for the improvement of their commercial property during the fall season. These business owners can check and discuss with Southern Perfection Painting Inc. – as a starting point – at least a couple of months prior to this season.
Southern Perfection Painting Inc. sees to it that their commercial painters are fully trained with the dos and don'ts on their painting jobs – in any weather situations. The expertise of these interior and exterior painters is demonstrated as they share their experiences and talk over the methods they applied on the various projects they have accomplished. Also, SPPI is one of the few local painting contractors that maintain perfection in all their services in spite of the affordable painting estimates they offer. This is what SPPI is known for – the guarantee of quality in workmanship for all commercial and residential house painting jobs they undertake.