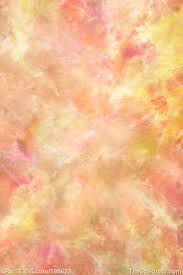 Faux Finish and Texture by Interior Painters
A remarkable technique in interior commercial painting features faux finish and texture. Although faux is French word which means false, the said method presents walls that are actually painted and finished with decorative designs. Local painting contractors likely recommend this feature which makes office walls more attractive as these will be perceived elegant and exciting.
Commercial painters are aware how detail-oriented is the process of faux finish and texture. In fact, only a few interior painters have the expertise for this technique as part and parcel of painting services. There are a lot of aesthetic preferences to consider and choose in faux finish and texture – such as a bold look, glossy sheen or the following finish:
Dry-Brush: This makes the office cozy as the walls stand out in spite of  the indefinable effect of typical paint colors.
Geometric Style: Obtaining a striking office has walls that are creatively painted in varying shapes producing designs such as a checker board.
Ragged Look: This commercial painting process results in elegant and fascinating offices as the walls are designed as faded denim or leather.
Washed Stripes: The office is welcoming brought about by walls that are painted and designed in stripes.
If you are interested to learn more about faux finish and texture while in the vicinity of Atlanta, what about planning a stopover to visit Southern Perfection Painting Inc? You can further discuss with the commercial painters of SPPI any job or service related to painting. These exterior and interior painters are fully trained with the dos and don'ts of any painting job – and a lot more.
Southern Perfection Painting Inc is one of the few local painting contractors that maintain perfection in commercial painting and all their services in spite of the affordable painting estimates they offer. You are assured of superior painting services for the protection of your commercial property, and to your satisfaction. This is what SPPI is known for – the guarantee of quality in workmanship for all residential and commercial painting jobs they undertake.