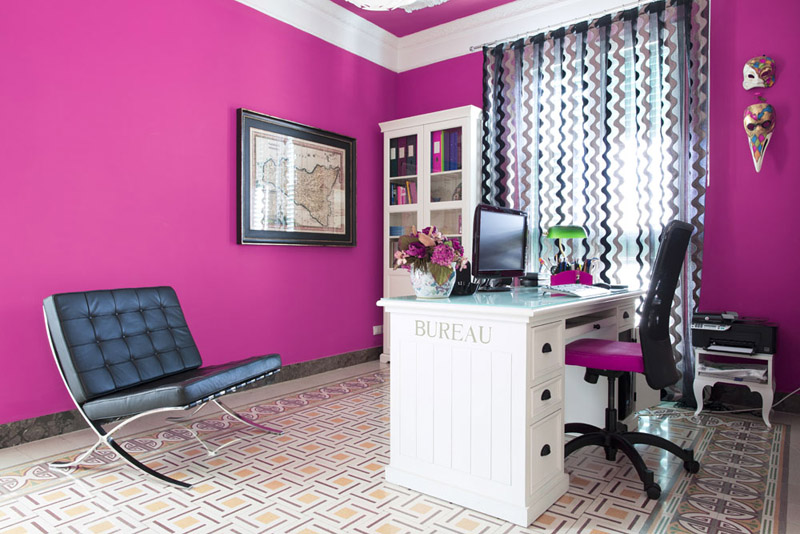 Artistic Know-How
Commercial painting the surface walls is not merely choosing colors appropriate for the business. Local painting contractors are very much aware of this. They also have to take into consideration other factors that make up the architectural design.
Even professional commercial painters will likely want to know more details on the painting services they have do. Their passion towards work is manifested with their diligence, initiative and interest. These characteristics are primarily developed from the variety of commercial painting jobs they have accomplished.
Indeed, proficient interior painters do not just paint. They, too, have artistic and architectural know-how. These can be demonstrated with their significant points of views – as follows:
Painting wall surfaces must complement the function the space is designed
Cool or warm paint colors on the surfaces are distinctively better alternatives to white
The upshot of the painted surfaces are works of art (which motivated them to give their best shot)
These artworks are the masterpieces that showcase the skills they gained
Artificial lighting and wall decors, including artworks in canvass, comprise the elements of wall design
If you are inspired to learn more about the various elements of design suitable to the interior walls of your commercial establishment while in the vicinity of Atlanta, what about planning a stopover to visit Southern Perfection Painting Inc.? You can further discuss with the commercial painters of SPPI any job related to their services. These exterior and interior painters are fully equipped and trained with the dos and don'ts of any painting job – and a lot more.
Considered among one of the recognized local painting contractors in Atlanta GA, Southern Perfection Painting Inc. continues to maintain excellence in all their painting services as well as the reasonable and detailed painting estimates that they offer without any qualms. You are then assured of your satisfaction on the outcome and the protection of your commercial property. This is the guarantee that SPPI is confident about – the quality in workmanship for all residential and commercial painting jobs they undertake.