What Is The White Glove Service?
Commercial painting has many aspects to take into consideration in its successful endeavor. First and foremost is providing premier painting services to the delight of the business owners. Added to these services is an extraordinary service given with discretion only by a number of local painting contractors.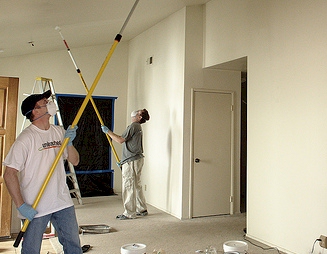 This is the white glove service contractors as well as their exterior and interior painters extend with gusto. It should be noted that this is not only provided in the field of commercial painting but in other kinds of businesses, too. The white glove service manifests the following on the part of the painting contractors:
Equal service to all staff and the clients (the business owners)
Genuine concern for painting crew and the clients
Utmost regard on the recommendations of the expertise of those handling the job in line with preferences of the clients
This is interesting, right? If you are in the vicinity of Atlanta GA, you can plan a stopover to visit Southern Perfection Painting Inc. SPPI is recognized with distinction among local painting contractors in their areas of jurisdiction. This is the greater Atlanta area. Many business owners choose SPPI for the reasonable and detailed estimates on the services that they offer without any qualms.
You can further discuss with Southern Perfection Painting Inc. the colors that can create an impressive appeal to your business establishment. The friendly SPPI team of commercial painters will be glad and enthusiastic to discuss to you any job related to their painting services. These exterior and interior painters are fully equipped and trained. They are knowledgeable with the dos and don'ts of any painting job – complete with the details. You, as valuable clients, are assured of satisfaction on the outcome and protection of your commercial property.
Moreover, Southern Perfection Painting Inc. includes white glove service favorable to business owners and all those involved in the job. This is the major factor why the SPPI team maintains excellence in all their jobs. You have this guarantee – and SPPI is very confident about this. SPPI always goes for quality in workmanship. Indeed, Southern Perfection Painting Inc. exemplifies an incredible residential painting as well as commercial painting upshots brought about the completion of your property.