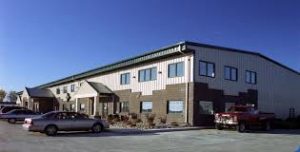 Affordable Painting Services
Commercial painting is often times stereotyped to concrete buildings. However, metal buildings nowadays are flourishing due to affordability and ease on the painting services to be done. These kinds of buildings, also known as pole barns, are also low in maintenance – as local painting contractors categorize it.
Although repainting the steel structure needs to be done from time to time, business owners still find this favorable on their end. Exterior and interior painters are also glad when they are tasked on this commercial painting job as part of maintenance services. Why is this so?
Commercial painters are aware that all kinds of structural steel are easy to paint
Pole barns consist of doors, windows, roof, siding as well as all columns and support
New paint is applied when the metal roofing color starts to fade
Repainting is done to protect, rebrand or redesign the building
The painting materials to be used are economical and reasonably priced
Electrostatic painting is the recommended painting method since the coverage of painting done is maximized with only little overspray
What is more? If you are interested to learn more about painting pole barns while in the vicinity of Atlanta, what about planning a stopover to visit Southern Perfection Painting Inc? You can further discuss with the commercial painters of SPPI any job or service related to painting. These exterior and interior painters are fully trained with the dos and don'ts of any painting job – and a lot more.
Southern Perfection Painting Inc is one of the few local painting contractors that maintain excellence in all their services even with the reasonable painting estimates that they offer. You are assured of superior painting services for the protection of your commercial property, and to your satisfaction. This is the guarantee that SPPI is confident about – the quality in workmanship for all residential and commercial painting jobs they undertake.