VOCs or volatile organic compounds are chemicals that manufacturers use in the production of chemical products. These chemicals are found in everyday household cleaners, beauty products, dry cleaner treatments, pest control, and even scented candles!  VOCs are also found in paints, varnishes, and solvents. In paints, VOCs assist with the application and drying phases. Check out this handy VOC Infographic by Eco Paints to learn more.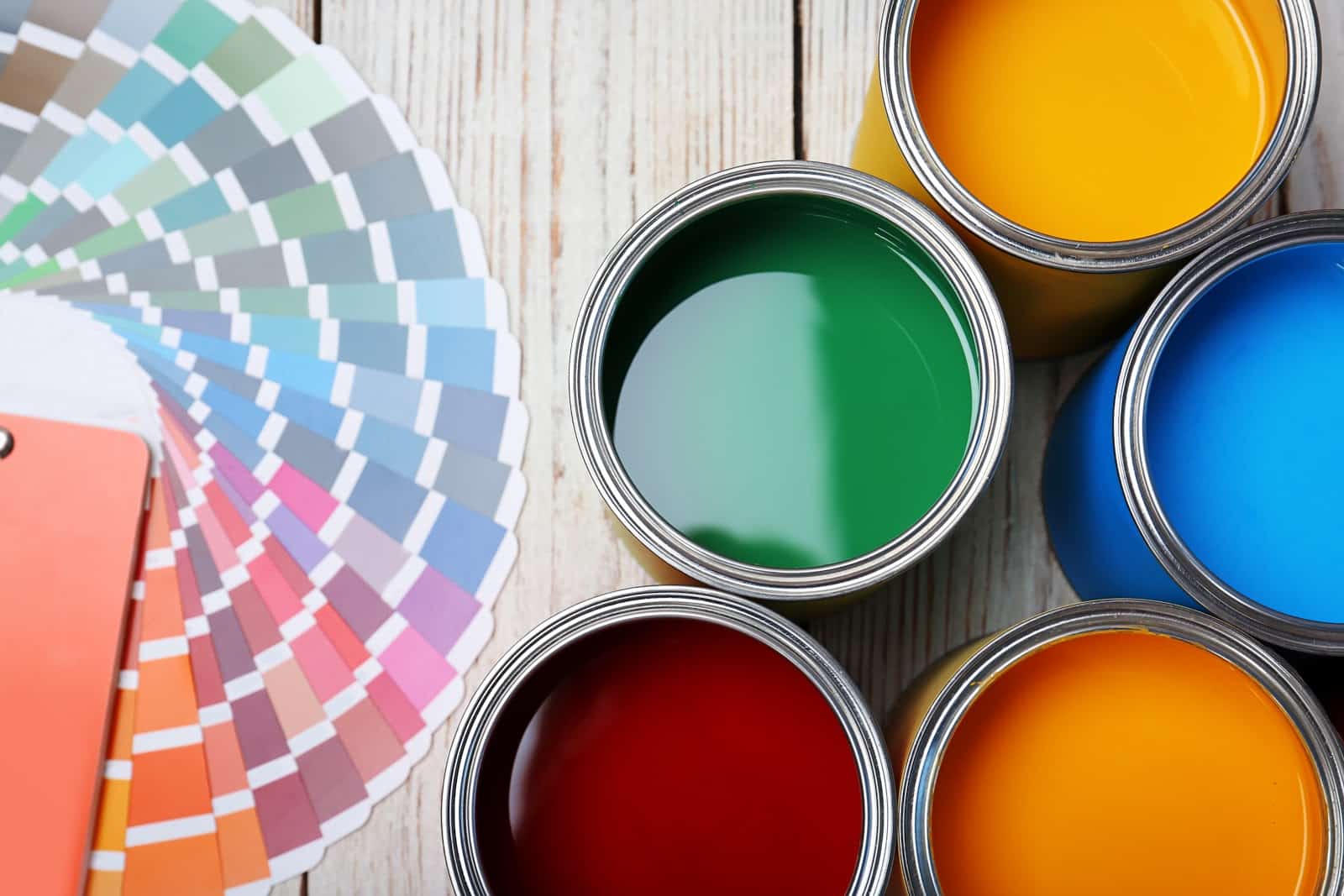 Fumes from these compounds are released into your home's air. This is known as "off-gassing".  These roaming gases can wreak havoc on your health, depending on your exposure level and the amount of time that you're exposed. The effects of VOCs can be mild in form: itchy eyes, nausea, and headaches. The more serious ideas effects include skin burns, blindness, and organ failure. However, these more serious symptoms are usually seen when there's been long-term exposure, typically in a manufacturing plant, industrial complex, or automotive shop.
Now the good news: there are things you can do to lower your risks of exposure to VOCs in your home.  Many products today offer a variety of "low VOC" and "Zero VOC" versions  – including paints.
Low VOC and Zero VOC paints are available under top brands such as Sherwin-Williams, Behr, and Benjamin Moore. But there are some lesser-known but highly-rated brands such as Ecos, BioShield, and The Milk Paint Co.
What's the difference between Low and Zero VOC? 
State VOC regulations are always changing, so we advise you to check in your local state guidelines. Those paints labeled "Low VOC" still contain the chemicals that produce the fumes but in a lower amount versus normal paint.  However, "Zero VOC" paints simply don't add VOCs to their paint at all.  Remember, VOCs contribute to the application and drying phases, so there may be some trade-off when using a low or Zero VOC paint.
You can find the VOC amounts listed right on the label of the paint can. Your professional painter can help you select the one best for your needs as well. Learn more about where to find the VOC level here.

---
Southern Perfection Painting can quickly and expertly paint your interiors and exteriors.
We have residential and commercial painters ready to provide you with the expertise required to bring your vision to life. Using our process, our experienced painters will evaluate your commercial painting project, quickly and thoroughly.  We will then determine the best way to paint your residence or office and share with you our recommendations. Learn more about our free estimate and 100% guarantee now.
Our free estimate and evaluation include:
Quick initial phone complimentary consultation.

Complimentary virtual visit by our customer advocate team to evaluate the project.

Delivery of a recommended plan that will take you from concept to completion.

Dedicated and experienced team of interior and exterior painters.
Reach out to us for a free estimate and consultation to help you choose the best option.
Trust your home or building to Southern Perfection Painting, Inc., and let us take the stress of residential and commercial painting out of your hands. Our estimates are free and a call takes minutes. Get an estimate.