Have you ever wonder how people create vibrant and exciting atmosphere for their homes? It is no secret. It's the paint they used advancing from the usual ordinary paint – matte, flat, or satin finishes – to the more novel ones. Think out of the box, depart from these traditional wallpapers or paints and try the special finishes featured below. Visualize how your walls can be clever by applying one of these alternative painting techniques.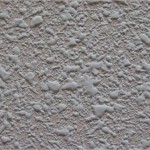 Textured Paint.   It comes in different varieties. After application, the product appears to be either grainy or gravel-like, stucco-like, flat-finish latex or synthetic resin– paint that conceals flaws in the walls or ceilings. It is good especially in a rustic surrounding and it is economical.  At your left is a sample of a Premium plus Texture Paint which costs $26 for a 2-gallon can.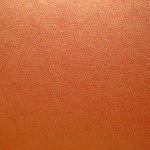 Metallic Paint.   It is also called polychromatic – it reveals the contours of paint surface more than the ordinary or solid paint. It is futuristic and creates a lustrous effect.  Likewise, it is elegant and easy to clean.  At the right is a light-reflecting pigment that shimmers on the walls, it is the Faux Impressions Metallic, which costs $75 per gallon.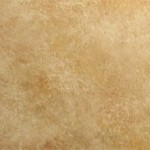 Pearl Paint.  Pearl is a semi-transparent, lustrous powder mixed with the paint to intensify the base color.  It emits a soft, pearlescent glow or change tones at a certain angles. A picture at the left, an iridescent glaze with a milky glow is the Studio Finish Glaze Pearlescent White 101 which costs $34 per gallon.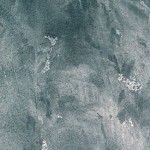 Suede Paint.   Suede evokes beauty, richness and authenticity of character. Its microscopic beads create a soft, fabric-like finish adding depth and texture to the walls. It absorbs light and reflects at the same time eventually transforming your home into a luxurious ambiance.  At the right is a sample of Suede finish which costs $54 per gallon.
Or, maybe you are not too keen to use these finishes, as yet. There is another technique to help your room smart-looking and this is to create an "accent wall."  Do it in an innovative way by simply painting an artistic design and material on one wall distinct from the color of your room.  It could be your center of attraction, but be sure you are complementing the colors to your basic shades for consistency.
Learn more about house painting and its components.  We give free consultations and painting estimates for your future project.  You can visit the SPPI, it is just within your vicinity.  See us also in Alpharetta, Grayson and Snellville and areas around Atlanta, Georgia.