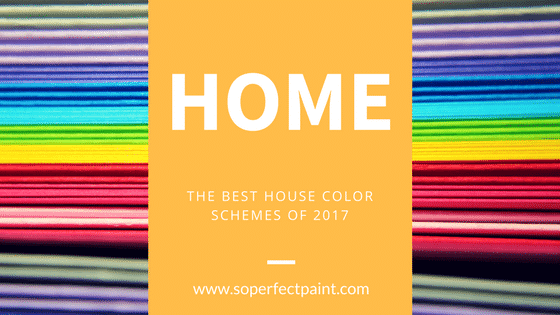 When you're redecorating your home it can be difficult to decide on what color schemes to use. Do you decide on something that will work through the entire house or do you face each room as an individual? Bold or pastel colors? Patterns or plain? It can be a difficult decision at the best of times but keeping it in line with the times only makes things more difficult. Here's how a commercial paint contractor Alpharetta would make the best choices to suit you and your home.
Firstly, you need to decide what you want the overall feel of your home to be. Do you want to make a statement or keep it light and airy? Do you want to add color or be more soft and subtle? Knowing your home and what you want for it can make it much easier to stick to a scheme throughout the house. A house that is decorated room by room can be left without flow and feeling disjointed so a feel for the entire house will make all the difference at the end of the day.
Bold colors are very fashionable at the moment. Pair dusky blue with the brightest room in your house and you will be left with a room that makes a statement without becoming dark and cold. Light ceilings, floors and beams will reduce the impact the blue makes on the brightness of the room while making more of an impact.
If you are sticking with bold colors then yellows are a great way to bring a beautiful and bright feel to rooms that you spend a lot of time in. A simple way to bring fun and color into your life, contrast bright yellows with pale grays and feel the positive impact of using such a beautiful color scheme in your home.
For a more timeless look, pastel and pale colors bring warmth without distraction. Pastel pink works to bring a traditional and timeless feel to a room without feeling overly sickly and sweet. For a more feminine look in the bedroom then use rose quartz with stylish décor and you won't regret it.
Earthy colors such as green and taupe work well together, leaving people filled with the chilled and content feelings you find with spending time outside. A stunning yet simple way to bring subtle color into your life, it works particularly well in the living room for helping you chill out of an evening.
No matter what feel you're going for in your home, when you're searching for a commercial paint contractor Alpharetta, don't forget to check out
soperfectpaint.com
for professional advice at an excellent price. Working hard to get the best feel for you and your home, this bespoke service will leave you with a home that fills you with content and happiness. Try them out! You won't be disappointed.