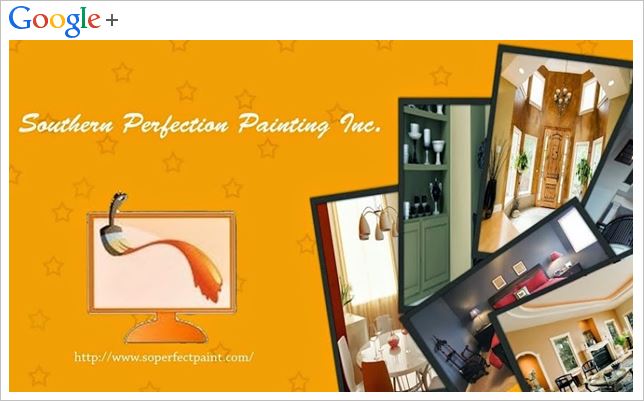 Southern Perfection Painting Inc., Atlanta painting contractors has now a verified Google+ Page. This is another course of action of SPPI management to keep up with the latest trend in technology on social media. SPPI firmly believes that Google+ is an incredible tool for online communication. Moreover, Google+ carries on a different level with its attractive and exciting features. This platform is a great avenue for SPPI to be in touch with potential clients and provide exceptional customer service. Join us!
In this regard, we invite you to join the SPPI circle on the Google+ Page. You can also follow and give us a +1 as you learn basic and practical ideas about the ins and outs in commercial or residential painting. Furthermore, you need not scout and compare on 2 or 3 local painting contractors if you are planning a residential or commercial painting job to your property in the vicinity of Atlanta GA. What is more?
SPPI has served metro Atlanta for 31 years (and still counting). SPPI is one of the few local painting contractors that maintain perfection in all their services in spite of the affordable painting estimates they offer.
SPPI takes every effort in providing the best services – from the initial stage to the completion of the project. You can likewise discuss any painting job with the commercial and residential painters of SPPI.
The interior and exterior painters of SPPI are fully equipped and trained with the dos and don'ts of any painting job. This involves the appropriate kinds of paints to use and other services to apply in a particular project – and a lot more.
Business owners and homeowners are assured of superior painting services for the protection of their commercial and residential property, respectively.
Southern Perfection Painting Inc is known for the quality in their workmanship. This is their guarantee in all their commercial painting, as well as in the residential painting, jobs that they undertake.
Last but not the least, get helpful painting tips. All these are presented simply yet thoroughly. You can visit and check our verified Google+ Page now.