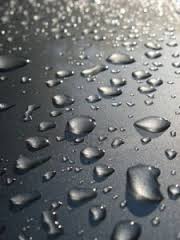 The quality of finish in residential painting is not merely based on its physical appearance and choice of paint colors. Home painting ideas in waterproofing the surface wall provide additional information regarding wall finishes. However, these are often discussed in general and further details in waterproofing walls must be considered, as follows:
Waterproofing the exterior surface walls is very important in residential painting.
This procedure is highly recommended by any local painting contractor.
It makes use of waterproofing products only.
It does not utilize any tar-based products as applied in damp proofing.
Exterior waterproofing comes with setting up footer drains.
This stage in painting requires skill and the reliability of professional exterior house painters.
Waterproofing the exterior surfaces ensures that water can no longer get inside the house.
It protects the property and the household against unforeseen and natural calamities.
It is noteworthy that the exterior surfaces are the forefront of the property which encompasses everything in it. Waterproofing only the interior walls do not provide enough protection against natural calamities. Here are a number of facts:
Atmospheric air turns to moist and accumulates to water.
Water seeps through cracks from the exterior surfaces.
It continues to crawl through the walls and reaches the interior.
Interior waterproofing only eliminates water inside the house.
From the above-mentioned, waterproofing is undeniably necessary for exterior surface walls to last long. If you need more information on this method for your residential painting needs and are in the vicinity of Atlanta, let Southern Perfection Painting Inc. further discuss with you exterior home painting ideas on waterproofing surface walls – and even paint colors. SPPI can provide everything you need to know.
What is more? As a painting contractor, Southern Perfection Painting Inc. has a pool of qualified interior and exterior house painters who can certainly accomplish any residential painting job – according to your preferences and expectations. The quality of their workmanship is guaranteed to satisfy all their clients. This is the assurance of SPPI in all their commercial and residential painting job contracts.
SPPI
Average rating:
0 reviews