Tools Of The Masters
Residential painting tools bring about quality and well-painted wall surfaces. The preferences of the interior painters on these tools are based on what the outcome will be as part and parcel of the painting services. These include the texture and size of the area to be painted.
Paint brushes and rollers are 2 residential painting tools that are appropriately chosen. Any painting contractor should be knowledgeable on various kinds and sizes which have specific functions. These are as follows (including a couple of other painting tools):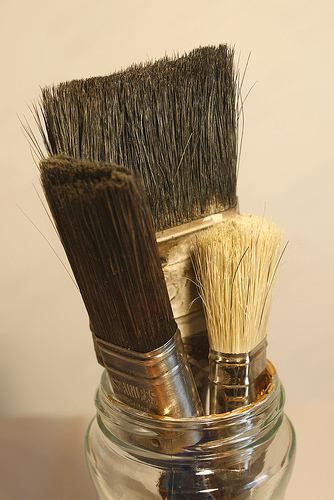 A paint brush made of nylon bristles is used on water-based paints
Paint brushes with natural bristles are made from hog or ox hair: These are used on oil-based paints
Paint brushes made of foam are used in window casings and
moldings
A paint roller creates a smooth texture on surfaces: 3/8-sized rollers provide less naps and are recommended on wallboards
Large-sized rollers give larger naps and are best on bigger surface areas
An edger or angled brush are good alternates for painter's tapes: It is less in cost
A paint grid for a 5-gallon bucket is highly recommended than a paint tray
Every homeowner desires a delightful and relaxing dwelling place. This dream of owning a house is a step to having a home as stimulating and uplifting to the spirit as it can possibly be. One better way of achieving this dream is a partnership with Southern Perfection Painting Inc. This is probable if the property is located in the vicinity of Atlanta GA. SPPI can further discuss with you information on the appropriate selection of painting tools.
What is more? Everything homeowners need to know will be tackled at Southern Perfection Painting Inc. You may inquire about the combination of paint colors, proper maintenance of the finishes, and other painting services SPPI offers.
As a painting contractor, Southern Perfection Painting Inc. has a pool of qualified exterior and interior painters. These painters can definitely do any painting job – according to your preferences and expectations. The quality of their workmanship is guaranteed to satisfy all their clients. Their customer service is fair to all, business owners and homeowners alike. This is the assurance of SPPI even in the use of commercial and residential painting tools.