Using bold colors as part of your interior design in residential painting can be quite tricky and adventurous. You never know what you will get in the end. You should be moderate with bold colors. They can breathe new life into your rooms or ruin their look completely. Instead of enjoying a lively atmosphere, you'll feel depressed and taken down.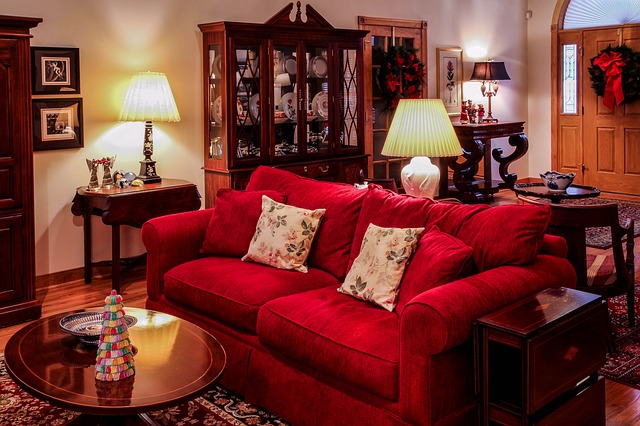 You know those paint chip samples that help to pick the right color for your decorating project? The thing about them is that they sometimes keep you from seeing the big picture. On a small chip, every color will look the right one for you. But painted on the wall, it might look a little bit different. It changes everything. No wonder then you are not satisfied with the end result. But how to choose the right bold color so you don't end up creating a mess? There are a few pointers that you need to consider.
The Basics
The difference between a nicely done bold color design and a mess of colors is in the knowledge of color theory. Not everyone is an expert at colors and they certainly shouldn't be. But when it comes to interior design, you should know the basics. If it seems like a science to you, you are not too far away from the truth. There is a lot of theory about the tones or looks a color can create. Here is what to look out for.
The colors in every room should flow well with the overall design of your home. Of course you can add different colors and try different looks but you shouldn't divert from the general tone of the property. Meaning, it's really not a great idea to use Yellow in your bedroom, Purple in your living room and dark Red in the kitchen. Unless you want your home to look like a huge patchwork of colors, you should stick to one pattern and one look for every room.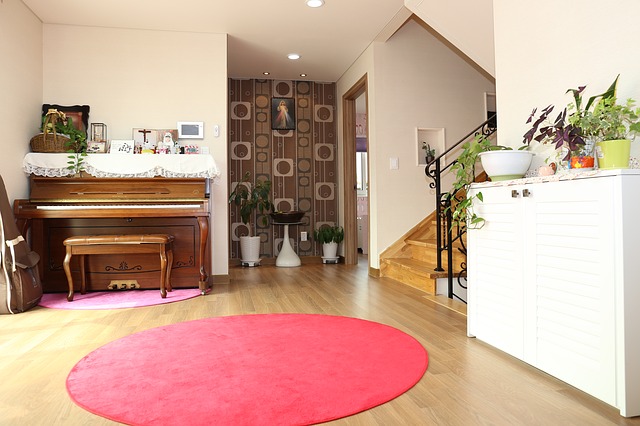 Here is what you can try if you don't have the courage to change the entire room or house. Start by displaying a single item that is boldly colored. It can be a carpet, vase, picture frame, fabric, etc. It needs to be an accessory that you can remove anytime if you don't feel well about it. This will keep you from making a pricey mistake. Not that you can't repaint the walls, you just need to be sure that this is the bold color you want, that it will match your items and you won't get tired of it with time. This is a tough decision. That's why if you are not sure about the tone, try with accessories in the first place. Later on, when you get used to bold colors, you may take things a little further by introducing a new sofa or curtains. Little by little, you will learn how to use bold colors to your taste in residential painting.
Tip: if you are adventurous enough to redecorate an entire room, choose a small one that  you don't often spend time in. If the end result doesn't seem to satisfy you, it won't be such   a problem. Also, stick to patterns which will be easy to clean and difficult to get dirty.
The "Formula"
And finally, here are a couple more things to consider. Always combine bold colors with a   subdued hue. It's important to create a balance between your bold colors and lighter   tones. To achieve harmony, keep in mind the following rule:
The bold color should be 10% of the composition. A great part of the composition  should be in the same color family. Roughly speaking, that's 60%. And finally, you   can add a color of a different color family as well. It should be no more than 30% of   the composition.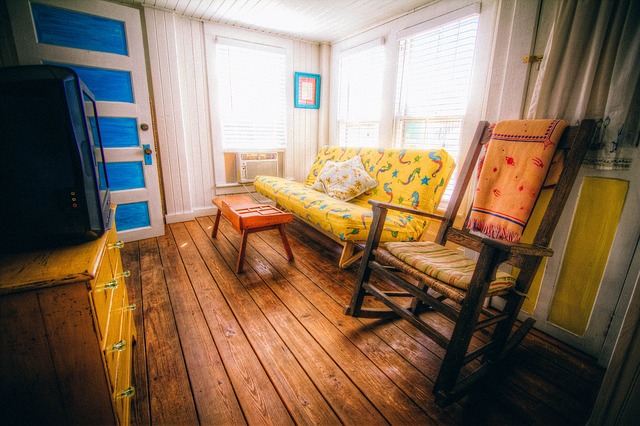 This means that the bold colors should not prevail. On the contrary, they should add an  accent to your room, make it more lively and bright.
Hope this is useful and it helps you  create the perfect design for your   house, using bold colors.
The article is contributed by TenancyCleaning Mortlake.