Carpentry and Painting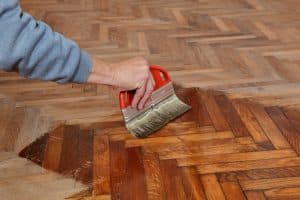 Residential painting services may comprise carpentry repair. Any professional local painting contractor believes that this should be part and parcel of the services being offered. This kind of job is required in order to complete the painting services that need to be accomplished. Homeowners are assured that the exterior and interior painters endorsed by the contractor are knowledgeable on this. Any repair needed in carpentry is a second to the expertise of these painters.
Below are common repairs in carpentry that are usually done by skillful painters. These are prior to residential painting services. Also, the materials used in the following are made of wood.
Ceilings, exterior and interior walls that need to be re-painted with a new set of paint colors
Deck and stairway to be color stained
Floors to withstand more traffic particularly in the kitchen
Windows and frames for a more appealing view
Replacing rotten materials to prevent further damage of structure
In light of the aforementioned, homeowners do not just dream of owning a house. They desire an abode as delighting, relaxing, stimulating and uplifting to the spirit as it can possibly be. One better way of achieving this is a partnership with Southern Perfection Painting Inc. Of course, this is possible if the property is located in the vicinity of Atlanta GA. SPPI can further discuss with you additional home painting ideas related to carpentry repair.
What is more? Everything homeowners need to know will be dealt with at SPPI. You may inquire about the selection of paint colors to the proper maintenance of the finishes.
As a painting contractor, Southern Perfection Painting Inc. has a pool of qualified exterior and interior painters. These painters can definitely do any painting job – according to your preferences and expectations. The quality of their workmanship is guaranteed to satisfy all their clients. Their customer service is equal whether as business owners or as homeowners. This is the assurance of SPPI in all their commercial contracts as well as their residential painting services.