Cool, Warm and Neutral
Residential painting color trends for the new year bring in excitement to most homeowners. Painting services that will give a new look in the home is scheduled at the onset of the spring season. In this regard, any local painting contractor is prepared to give suggestions on color schemes fit on the surface walls in every area of the house.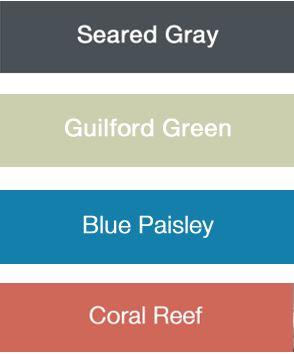 Major residential painting companies have declared their selected color for 2015. It is sort of becoming a "custom" at the end of the year for the coming one. Homeowners tend to have the interior painters apply the chosen color as suggested by the specific company they patronize and trust – such as follows:
"Seared Gray" for Behr Color Paints: A neutral color and earth tone that can be combined with any cool or warm colors
"Guilford Green" for Benjamin Moore Paints: Green is one of the cool colors which refreshes as associated with nature
"Blue Parsley" for PPG Pittsburg Paints: Blue is likewise considered a cool color which often times sets an optimistic ambiance in the home
"Coral Reef" for Sherwin-Williams Paints: The result of a selection of warm colors boosts on a dynamic mood among the residents
What is more? Every homeowner desires a delightful and relaxing dwelling place. This dream of owning a house is a step to having a home as stimulating and uplifting to the spirit as it can possibly be.
One better way of achieving the aforementioned dream is a partnership with Southern Perfection Painting Inc. Everything homeowners need to know will be tackled at SPPI. This is probable if the property is located in the vicinity of Atlanta GA. SPPI can further discuss with you information about various residential painting ideas and color trends. You may also inquire about the selection and combination of paint colors, proper maintenance of the finishes, and other painting services SPPI offers.
As a painting contractor, Southern Perfection Painting Inc. has a pool of qualified exterior and interior painters. These painters can definitely do any painting job – according to your preferences and expectations. The quality of their workmanship is guaranteed to satisfy all their clients. Their customer service is fair to all, business owners and homeowners alike. This is the assurance in all commercial and residential painting SPPI undertakes.