Great Savings and Better Services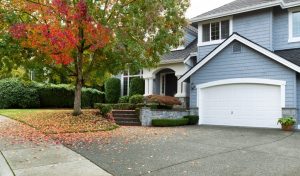 Are you aware that exterior residential painting in fall is a smart way to obtain great savings and better services from your painting contractor? This may be a surprise to homeowners. After all, having read and compiled so many home painting ideas, this idea is probably one that is not mentioned.
Here are a number of reasons why residential painting in fall is indeed an incredible idea:
Ideal Temperature: The minimum 35 degrees Fahrenheit temperature requirement in applying, curing and drying paint colors usually occurs during this time of the year
Convenient and Easy Access to Work Spaces and Surfaces: There is no need to worry about any damage in the garden and landscape as there are no flower beds and other greenery to look out and protect during this season
Discounted Price: Contractors usually provide discounts to potential clients due to the fact that fall season is considered their off-peak season in painting
Better Customer Service: Exterior house painters are not fully booked for the season, hence, they can give additional attention and time to the painting job assigned to them
Additional Work for Free or a Minimal Fee: Through their own initiative; most house painters offer to do extra work, such as cleaning the gutters and washing the windows, at less cost or even none at all
If you want to obtain better services and more savings on your budget, let Southern Perfection Painting Inc. further discuss with you home painting ideas for the fall season. SPPI can provide everything you need to know such as house paint colors in relation to different residential architectural framework designs.
As a painting contractor, Southern Perfection Painting Inc. has a pool of qualified interior and exterior house painters who can certainly accomplish any painting job – according to your preferences and expectations. The quality of their workmanship during the fall season is guaranteed to satisfy all their clients. This is the assurance of SPPI in all their commercial and residential painting job contracts.