Ideas That Set The Impression Or The Mood
There are several residential painting ideas with regard to the selection of colors appropriate to your home. As there are numerous paint colors to choose from, so are the color combinations to consider. Filtering at possible options usually aids in finalizing the final colors.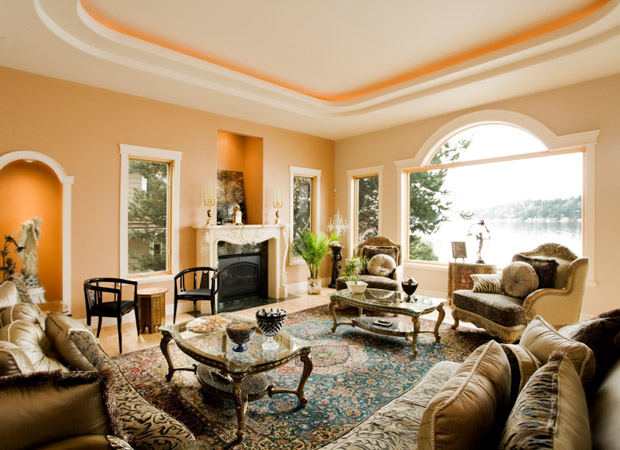 It is noteworthy what your local painting contractor recommends. The contractor will likely recommend paint colors based on the residential painting ideas that set the impression or the mood you prefer on every area of your home. The exterior or interior painters, endorsed by the contractor, see to it that the colors they apply bring in remarkable results on the painting services they provide. They are willing as well to share their knowledge on hues, tones and color schemes – as follows:
Color schemes are monochromatic, complementary colors, and based on earth tones
A focal point (such as ceilings, floors or surface walls) is essential in the area of the home where paint colors are applied
Opting in a hue and tone will make up the selected color scheme
Setting a maximum of 3 colors from the nominated color scheme
Creating an effect on the color scheme through cool or warm colors, and even pastel colors, sets the mood of the room
Owning a home is the fulfillment of a dream for a delightful and relaxing dwelling place. Every homeowner is now in the process of making the home as stimulating and uplifting to the spirit as it can be. What is more?
A partnership with Southern Perfection Painting Inc. eases the aforementioned process. This is probable if the property is located in the vicinity of Atlanta GA. Everything homeowners need to know will be tackled at SPPI. You may inquire about the selection and combination of paint colors, proper maintenance of the finishes, and other painting services SPPI offers. SPPI can also further discuss with you information about various residential painting ideas and color trends.
As a painting contractor, Southern Perfection Painting Inc. has a pool of qualified exterior and interior painters. These painters can definitely do any painting job – according to your preferences and expectations. The quality of their workmanship is guaranteed to satisfy all their clients. Their customer service is fair to all, business owners and homeowners alike. This is the assurance SPPI undertakes according to any commercial or residential painting ideas you refer.