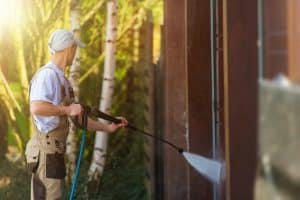 Ideas to a Lasting Exterior Finish
The exterior finish in residential painting lasts long with proper care and maintenance. This way, the finish of paint colors still retain its lustre as when it was applied by expert exterior house painters. This is primarily to the advantage of homeowners who are expectant in obtaining this outcome to what they have invested.
One remarkable statement among home painting ideas is that residential painting is given emphasis as not merely painting roofs, exterior and interior walls, or even floors. It involves pre-painting and post-painting stages that are essential to a lasting exterior finish. These stages are often discussed clearly and in detail by a reliable local painting contractor homeowners opted to hire.
These are a few basic tips to a lasting exterior paint finish:
Thoroughly clean the house exterior regularly – at least once a year
Use a hose to wash the exterior areas
Take an extra step to get rid of mildew
Do a routine check on these exterior areas for any unusual sight such as bleeds, bubbles, chalking, and cracks
Following the defects, take the appropriate and necessary precaution on each
From all of the above-mentioned, detecting potential painting issues in the early stages is likely resolved faster and sooner. If you are in the vicinity of Atlanta and need more information about house painting, let Southern Perfection Painting Inc. further discuss with you exterior home painting ideas. SPPI can provide everything you need to know – from the selection of paint colors to the proper maintenance of paint finishes.
What is more? As a painting contractor, Southern Perfection Painting Inc. has a pool of qualified interior and exterior house painters who can certainly accomplish any painting job – according to your preferences and expectations. The quality of their workmanship is guaranteed to satisfy all their clients. This is the assurance of SPPI in all their commercial and residential painting job contracts.