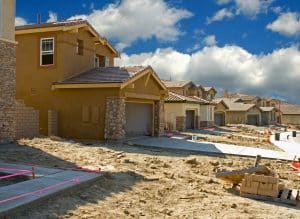 Home Painting Ideas on the Best Color Scheme
A well-planned residential painting job not only protects the exterior of any house – it also adds appeal to the house. The color scheme used likewise increases the value of the property. Come to think of it, the majority of home painting ideas deal with colors of paint to be applied.
How does the local painting contractor carefully selected by homeowners provide the essentials in upholding the most appropriate color scheme? Exterior and interior painters may have a different perspective with the contractor on this method, yet the focus is still on the way the house is designed. The best color scheme is usually based on the following conditions, to name a few:
Ancestral image: Preserving the original residential painting colors used as much as possible
Blend with surface walls: Options for neutral colors that balance with the stone materials
Choice of white: Keeping up on this paint color and regularly maintaining its clean look
Color foundation: The color wheel choices for the exterior based from the color of the roof
Combination of paint colors: Selection between light and strong (or bold) colors
Local appeal: Hues themed according to regional location
Neighborhood selection: Color options mandated by homeowners association
The homeowner's delight: Painting the front door according to the color choice of the homeowner
Undoubtedly, most homeowners desire an abode as relaxing and as stimulating it can possibly be. If you need more information about painting that will increase the value of your property, and are in the vicinity of Atlanta, let Southern Perfection Painting Inc. further discuss with you additional home painting ideas. SPPI can provide everything you need to know – from the selection of paint colors to the proper maintenance of paint finishes.
As a painting contractor, Southern Perfection Painting Inc. has a pool of qualified exterior and interior painters who can certainly accomplish any painting job according to your preferences and expectations. The quality of their workmanship is guaranteed to satisfy all their clients – whether as business owners or as homeowners. This is the assurance of SPPI in all their commercial and residential painting job contracts.
SPPI
Average rating:
0 reviews