It's A Matter of Color Blending
A residential painting guide for hallways is rarely given attention. It takes one to be "artistically observant" in order see what paint colors applied on the surface walls perfectly blend and match to the surrounding. This refers to the doors and trims in areas of the home surrounding the hallway.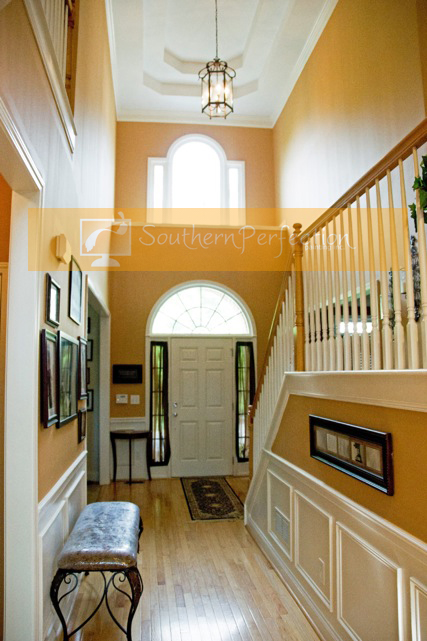 In light of this, the experience of interior painters with regard to the effect of colors that add appeal to the hallway is vital. The possible colors based from the points of view of these painters can be incorporated as a residential painting guide. The local painting contractor that is carefully chosen by homeowners can also provide information about paint colors appropriate for the hallway. This eventually is part and parcel of the painting services the contractor provides. What then are the suggested colors?
Narrow hallways look wider with surface walls in light warm colors such as yellow
Long and narrow hallways brighten with metallic silver paint color on the surface walls
The doors and trims surrounding the narrow hallway painted in white or light neutrals enhance the walls
Wide hallways appear "just the right size" with dark warm or cool colors like blue or green
The doors and trims surrounding the wide hallway painted in earth tone complement the walls
A home that is stimulating and uplifting to the spirit is a delight. This is essentially what every homeowner dreams – a relaxing dwelling place. Indeed, attaining this is a process.
If you are in the vicinity of Atlanta GA, you can rely on Southern Perfection Painting Inc. A partnership with SPPI likewise eases the aforementioned process. Everything homeowners need to know will be tackled at SPPI. You may inquire about the selection and combination of paint colors, and other painting services SPPI offers. SPPI can also further discuss with you another residential painting guide – and more.
As a painting contractor, Southern Perfection Painting Inc. has a pool of qualified exterior and interior painters. These painters can definitely do any painting job – according to your preferences and expectations. The quality of their workmanship is guaranteed to satisfy all their clients. Their customer service is fair to all, business owners and homeowners alike. This is the assurance SPPI undertakes which is according to any commercial or residential painting guide taken into consideration.