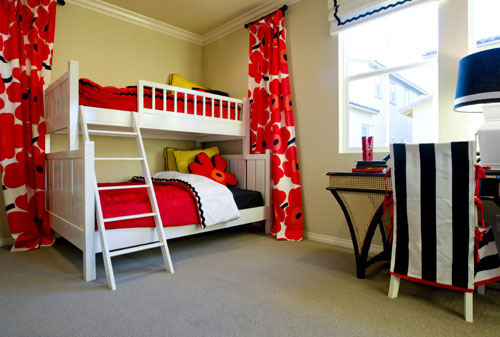 When it comes to wall paint, there are literally thousands of options filling the shelves of the local store. So how do you make a choice? The color intensity, durability and easy wall cleaning are indeed essential, but there is one vital feature that many people often neglect. Commercial painting consists of hazardous compounds that can affect the individual's health, not only during the painting process but even after that. Therefore it is worth investing in a safe green solution for your residential painting needs. Here are few reasons why you should get an eco – friendly paint and some advices how to distinguish the good quality product from the rest on the market.
Paint Hazards
Conventional wall paints owe most of their qualities to ingredients that become major indoors pollutants. You might not see the immediate effects of the toxic ingredients, but in time you might experience headaches, fatigue, dizziness and asthma. Cancer and heart attack can also be related to the volatile substances in the paint. Of course, contamination cannot be linked to a single source. You will not necessary get contaminated and experience these symptoms. However, the lack of proper ventilation may aggravate the effects of the chemicals.
The toxic ingredients emitted during painting and after that, fall in the category of volatile organic compounds (VOCs). These are carcinogenic chemicals that become major air pollutants when they evaporate. The sources hazardous carbon based compounds could also be cleaning products and pesticides.
Low – VOC and Natural Paints
Eco – friendly is perceived as not that good compared to its conventional counterparts. There are two general misconceptions. The first is that the colors tend to fade quickly. The other disadvantage is that cleaning the walls can damage the painted surface. With the newer eco – friendly paints there is not such risk. Not only that they are washable, but they are also long lasting.
Because of the environmental regulations, the demand for green products has increased sufficiently leading to more improved wall paints that produce little or no VOCs. Since they are based on water instead on petroleum, their harmful effects are diminished. In order to be completely sure that the product is eco friendly, check if it meets the EPA standard and whether it has a Green Seal mark.
Types of Natural Paints
As mentioned earlier, green paints do not contain any heavy ingredients or VOCs. Instead, they are made by oils, waxes and plant dyes. Here are some popular options.
This is a classic choice that has many benefits, one of which is that it requires only two coats. Plus they are good at absorbing odors. There is a huge variety of colors – from earthy tones to white and blue. The downside is that eco –friendly paint is quite expensive compared to the standard ones. Another disadvantage is that you can use them only for the interior. Wall cleaning is also forbidden.
This product is created by combining limestone and water. This type of paint is slightly cheaper and can be used both for the inside and outside of your house. If you want to create an antique look, this is the perfect solution for you. However, this paint can be only used on particular surfaces such as concrete, brick, plaster and wood. It is also not a completely healthy option given the fact that the limestone is corrosive, so you need to be cautious when you apply it.
It says it all. It is formed by mixing the milk protein casein with clay and earth pigments. This method is not a novel and it was used even in ancient Egypt. Nowadays you can find it as a powder that should be dissolved in water. It's recommended that you use it only for the interior.
8 Best Eco-Friendly Paints for Your Home company can help you with more ideas.