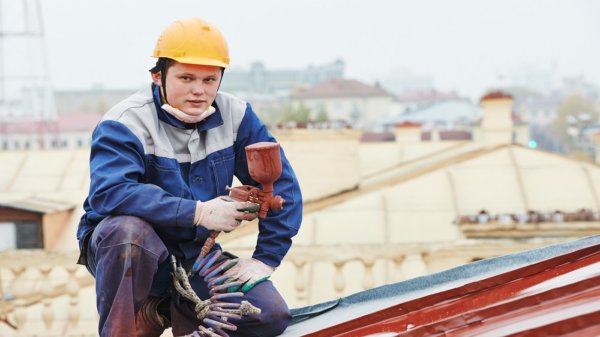 Painting the exterior of your home happens to be a pretty huge job, but it also has great rewards in store for those who know how to approach it with the right mindset. You will need some investment in materials and tools, allowing you to save quite a bit of money in the process, not only prolonging the life of your home but also increasing its overall value. You can also benefit from this after moving into an older home that has not exactly seen great times or before moving out if you're trying to sell it. Make sure you consider these long before hiring a moving company to make it all happen.
While you may end up spending quite a bit on paint and tools, you can benefit from allowing the same job to be done by a professional instead, as this will save you a great deal of effort in the process. The savings will come at a certain cost however, as a good exterior paint job will require a good amount of dedication to complete as it requires effort and understanding of the process. You will need to have a lot of patience if you want to be able to paint in good, straight lines. You will also need to be properly prepared for what comes ahead and be able to set up ladders and have confidence using them.
Buying higher quality tools
Topcoats will rarely require too much equipment, so you likely already have some in mind. You should still get some better quality synthetic bristle brushes you can use to apply latex paint. A straight-bristled brush for the larger areas and a smaller, angled brush for the more detailed areas around the exterior that need a finer touch to complete. If you need to apply paint to larger areas, such as bricks or stucco, you should instead get a good roller with a strong roller cage, as well as roller covers. You may need more than one type of roller, such as a 9-inch for the lager areas and smaller ones for siding and other areas that need more work done. You should also get some clean paint cans and a good bucket. Getting some music rolling can also help set the mood for painting too, so consider it.
Paint stores can help you choose colors
In exterior painting, choosing the right exterior colors for paint may depend on the architectural properties of your house, but in the end you will still need to pick good materials to work with. Check for more information around libraries, bookstores and online if you want to stick to a specific style. A lot of paint stores will have experienced staff that has the necessary knowledge on how you can choose your colors right, not to mention you can also hire an architect or designer to make the right choices for you. Get about a quart of each color you need and paint the entire scheme you want on a small area before you commit to dealing with the rest. This will help you see how things work out and whether you need to change anything before you make the entire project a reality. For more storage tips visit: professional and experienced movers in Bayswater.