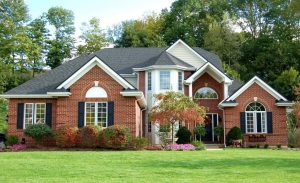 Creating a Lasting Impression to Your House
Residential painting adds value to any home. It is what gives an impression about the house. However, it is not simple as it seems. The painting business is more than a pair of paint cans and rollers or brushes. There are other factors and considerations involved to be able to obtain the positive effects on what the painting job brings about.
Here are basic facts in creating a significant, if not lasting, impression to your home:
House painting may not be as easy as ABC to the homeowners, but it can be properly delegated with the right contractor along with its team or group of professional painters.
Note that the cost of painting a house varies according to the outcome of the painting job. It should not be the primary basis in determining the contractor on who gets the project or not.
The contractor should be familiar and very knowledgeable with paints and paint colors, or in partnership with a paint color expert.
The professional interior and exterior house painters are properly screened by the painting contractor.
These painters know the appropriate and best ways to deal with the surfaces of the house – from the preparation stage to the finishing touches.
These professional painters are also considered the "main characters" that provide the "visual effect" in residential painting, that is, the impression created for the house.
Are you thinking of painting your house and creating an impression that goes with it? Let Southern Perfection Painting Inc. provide you with everything you need to know about house painting. As a painting contractor, SPPI has a pool of qualified interior and exterior house painters. Whoever they recommend can accomplish the painting job according to your preference and expectation.
Furthermore, Southern Perfection Painting Inc. is exemplary in the painting business. They quote a very reasonable cost of painting a house. This includes an all-in painter contractor package. They also do commercial painting, and in the same manner with residential painting; the quality of their workmanship is guaranteed to create an incredible impression.