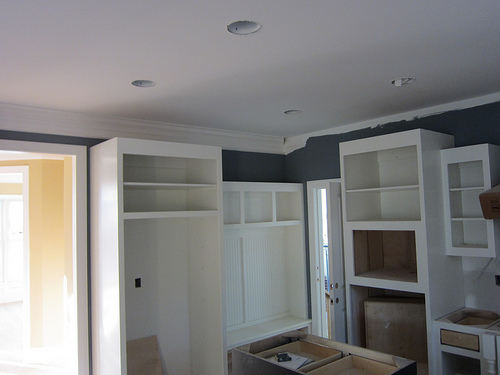 Take Them Apart
Are you planning to paint your kitchen or pantry cabinets and drawers? Before you even start dipping that paint brush to start on your cabinets and cupboards, here is our residential painters tip: Make sure that you have removed drawers, pulls, knobs, handles, latches and shelves that can hinder you as you work. Taking the doors off until you finish painting the interiors and surfaces can help a lot especially if these doors have hinges with pins that can be easily removed.
Check out our Newsletter for more articles about residential painting and interior painting tips.
For free painting estimates for your next painting project, please click one of the buttons below. We cater to Alpharetta, Grayson and Snellville, Georgia and to areas in and around Atlanta.